Visiting the Pedestal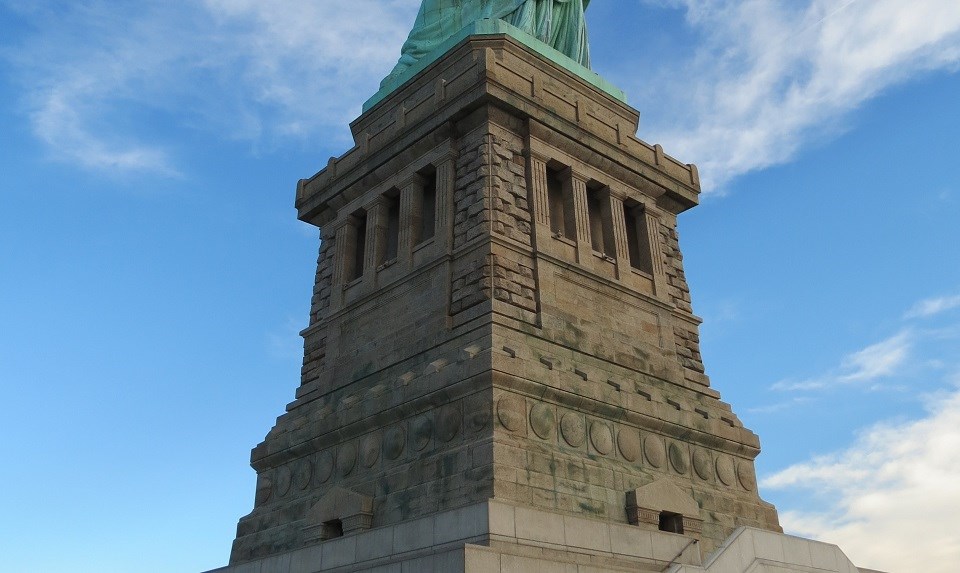 Plan Your Visit to the Pedestal
Visiting the pedestal is a great addition to any trip to the Statue of Liberty. Starting in 2004, the National Park Service implemented a new system that requires reservations to access the pedestal. This reservation system is much different than how the public accessed the pedestal prior to 2001. The procedure for reserving pedestal tickets and accessing the pedestal is detailed below.
Reserve Your Pedestal Tickets
Due to its popularity, access to the pedestal is limited and requires reservations. Statue Cruises is the official source for pedestal reservations as well as the company that provides ferry transportation to the island. Advanced reservations may be made online or by telephone. Same day pedestal reservations MAY be available at the ticket offices, but are extremely limited. Pedestal reservations are not available on Liberty Island.


Picking Up Your Pedestal Reservations
Pedestal tickets can be printed out at home or picked up at the ticket office Will Call window at either Battery Park, New York or Liberty State Park, New Jersey by the ticket purchaser. When picking up the tickets, the purchaser must show photo ID and the same credit card used to reserve the tickets.

Pedestal tickets are for a specific date and time. The ticket will have the time to enter the security facility printed on it.
Arriving On Liberty Island
The entrance to the pedestal is located directly behind the Statue of Liberty in the white tent. Those with pedestal reservations must first show their tickets to the park rangers at the entrance. All visitors (except for children younger than four years old) must show valid pedestal tickets. The National Park Service appreciates your cooperation during this process.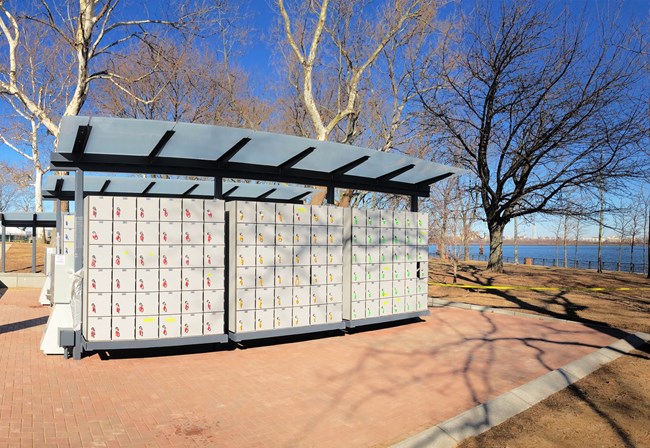 Locker Rentals
The following items are not authorized inside the pedestal:
Food/ Drinks (other than water)
Backpacks (including purses shaped like backpacks)
Laptop computers
Strollers
Long umbrellas
Tripods
Please see a National Park Service Ranger on-site if you have any specific questions or contact us in advance.
Locker Rental Information: Lockers are available at the crown/pedestal check-in tent. An attendant is available to make change for large bills. Only bills are accepted (no credit cards or coins).
Rental Cost: Free
Rental Time: All day
Locker Sizes Vary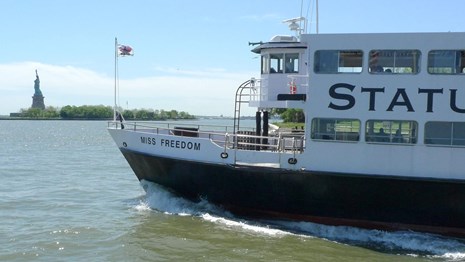 Purchasing Tickets
Statue Cruises is our official source for tickets to the island. Click this link for more information.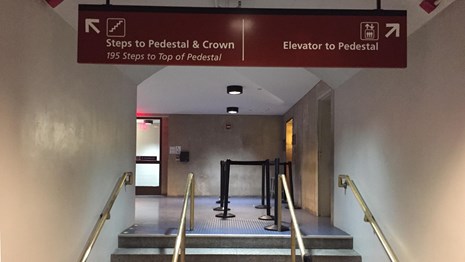 Accessibilty
The pedestal is about ten stories high! Learn about the different options available for getting to the top.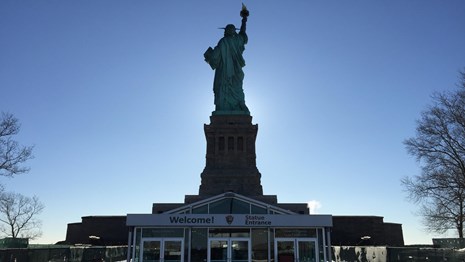 Basic Information
The information here will help you know what to expect when you visit.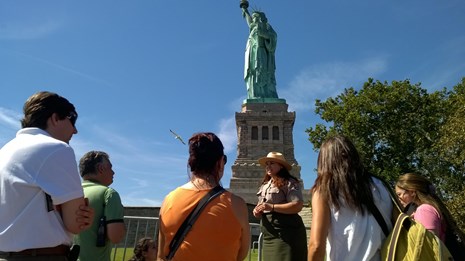 Things To Do
After visiting the pedestal, enjoy different activities that are available while visiting the island.
Last updated: February 23, 2019