Cognitive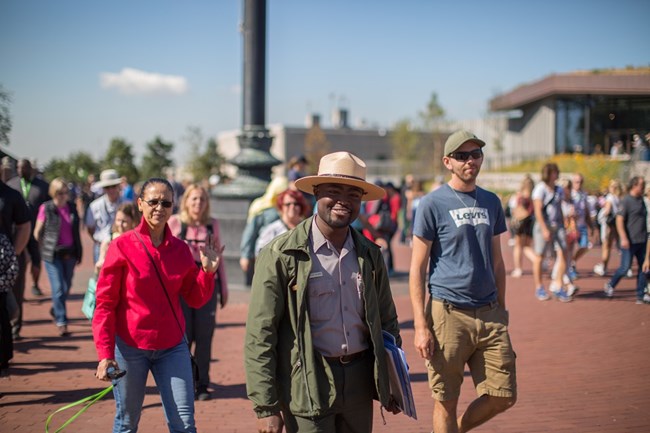 Ranger Programs
Tactile objects: All ranger programs strive to engage multiple senses and learning styles. Interpretive techniques, tactile objects, images, and audio components are incorporated into these programs. Rangers are encouraged to use visual aids and diagrams for easy explanations of concepts relating to their theme for clear, easy understanding of topics.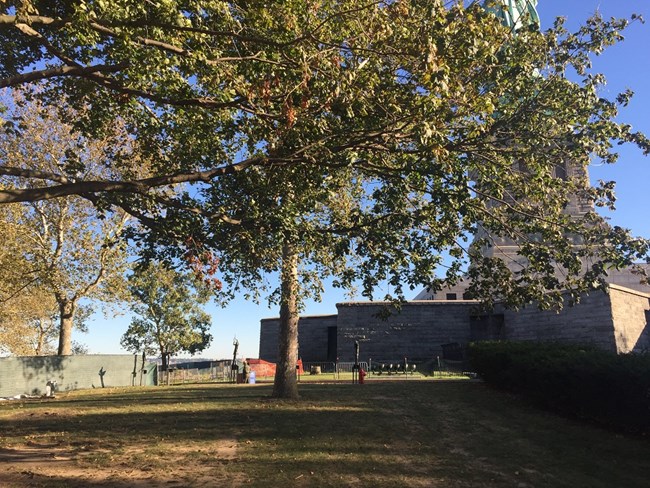 Noises and Quiet Spaces
The Statue of Liberty is a popular attraction bringing millions of people to the island throughout the year. During the summer season, large crowds can gather creating loud noises that may impact your visit. Numerous resting areas and benches around the grounds, on top of Fort Wood (Level 2P) and within the lobby of the pedestal, can offer a break from loud noises.
The Statue of Liberty does not have a PA system. However, in the event of an emergency, the fire alarm can be heard throughout the monument. This also includes the outside observation decks of the pedestal. Park Rangers and Park Police officers will guide visitors to safe refuge areas when an emergency situation occurs.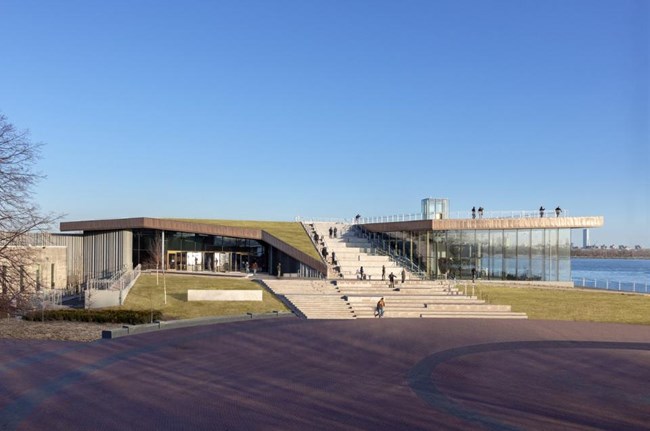 Films and Exhibits
The 6-minute open-captioned film provides a good introduction on how the Statue of Liberty was created, funded, and restored. This film is located in the Liberty Island Information Center. There is also a 10-minute open-captioned film in the museum that goes into the details of the Statue of Liberty's history, construction and symbolism. Several exhibits inside the museum of the monument are tactile, including several sculptures adjacently located outside of the monument.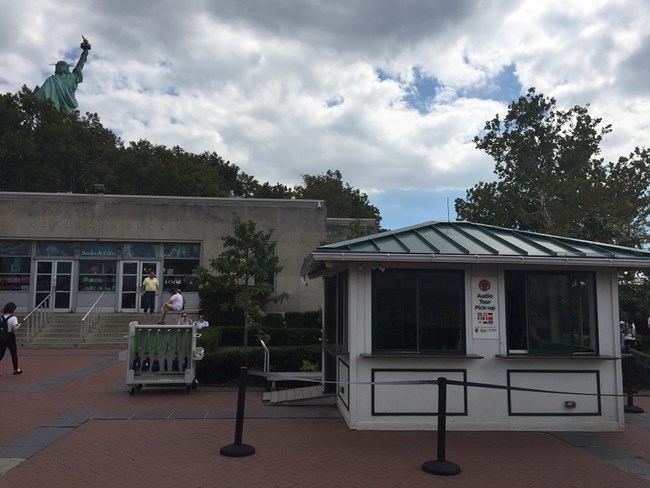 Audio Tour
The audio tour program is available in a variety of languages. It includes historical accounts on the construction and design of the Statue of Liberty. The audio tour program can be used as a guided tour around the perimeter of the monument, and as a narrative to artifacts located within the museum.
Last updated: March 6, 2020