Blindness or Low Vision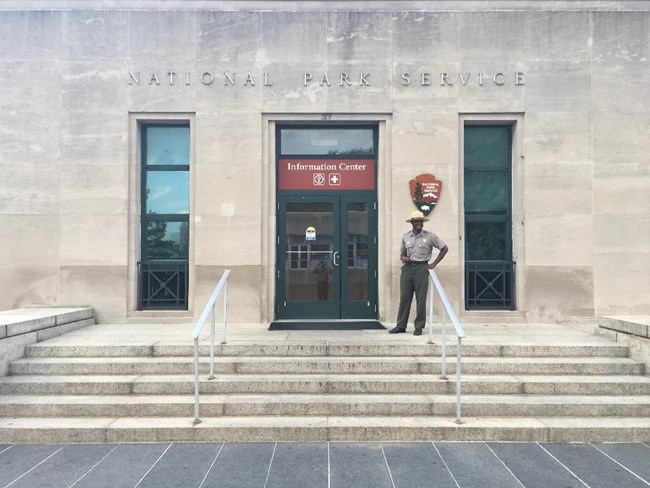 Information Center
Located a short walk from the boat dock, Liberty Island Information Center offers visitors a narrated movie about the Statue's history. The volume of the film is adjustable by the ranger. The park brochure audio-described text for the Statue of Liberty National Monument is available as a word document. There is a Braille Ready Park Brochure available to use. There are two tactile displays within the Information Center.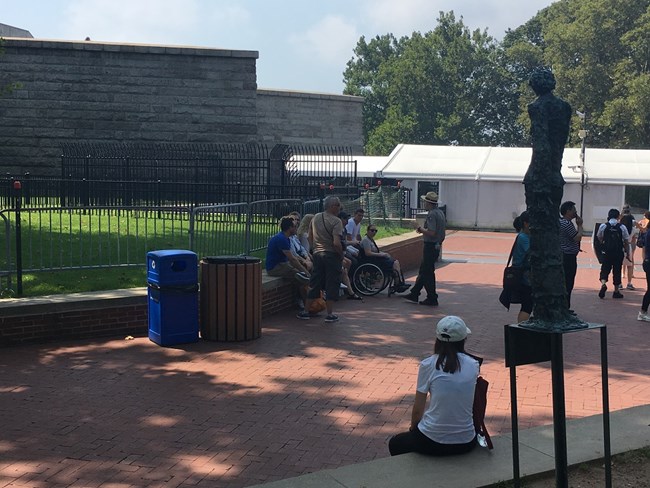 Ranger Programs
All ranger programs strive to engage multiple senses and learning styles, and often include audio components and/or tactile objects. Ranger-led tours are offered year-round and are outside on the grounds of Liberty Island which has brick walkways. There is little elevation change and some walkways slope slightly. Most walkways are a minimum of ten feet (10') in width.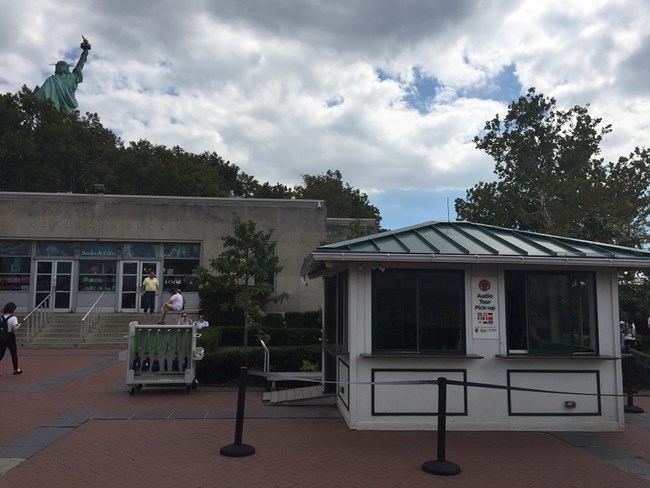 Audio Tours
An audio tour program is available in a variety of languages. It includes historical accounts on the construction and design of the Statue of Liberty. The audio tour program can be used as a guided tour around the perimeter of the monument, and as a narrative to artifacts located within the museum. Audio descriptive tours created specifically for the blind and visually-impaired are available free of charge from the pavilion located near the Liberty Island Information Center.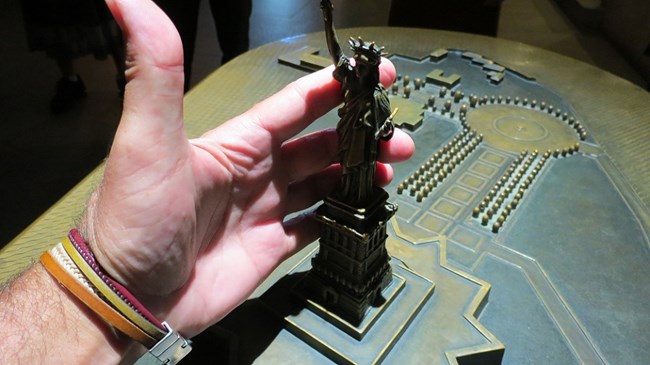 Inside the Monument
Visitors with pedestal reservations will have access to the museum and various levels of the pedestal. Visitors with crown reservations will have access to the museum, various levels of the pedestal and to the crown of the statue. Throughout the museum, visitors can use the self-guided audio tour which is available with headsets and volume control. A descriptive audio tour is available for specifically for visitors who are blind or with low vision. There are several tactile displays in the lobby and museum. For a detailed description of how to navigate within the momument, visit our Physical Mobility within the Pedestal page. If you are travelling with a service animal, please visit our Service Animals page.
Last updated: October 16, 2018