South Manitou Island Fish Camp, c. 1880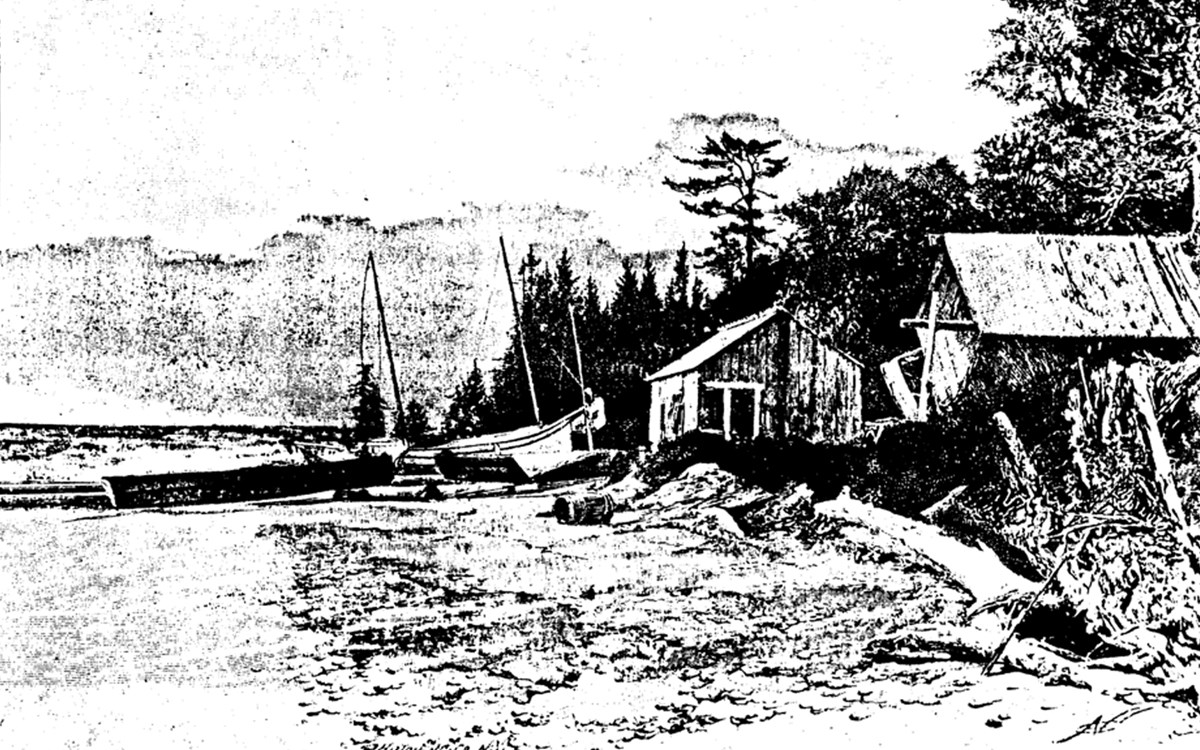 This etching provides one of the earliest images from the lands that are now Sleeping Bear Dunes National Lakeshore. Along the shores of the Manitou Islands and established mainland small fish camps, fishermen in small "Mackinaw" boats set pound nets offshore and reaped harvests of white fish and lake trout. Back in their shoreline camps, they cleaned the fish and packed them with salt in wooden barrels. Coasting schooners gathered the barrels of salted fish and took them to Mackinac Island.
Source: Review of Great Lakes Fisheries, 1885.
Last updated: October 20, 2020