Weather Station Campground
The Weather Station campground overlooks Lake Michigan on the island's south side about a mile beyond the lighthouse. The campsites are located within a forested area and are fairly well secluded from each other. This location affords inspiring views of the Manitou Passage and Sleeping Bear Dunes on the mainland. The lighthouse, Lake Florence, the Morazan, and Giant Cedars are all within easy walking distance. Follow the signs to take a pleasant walk along a woodland path, past the lighthouse to this campsite, or follow Burdick Road, turning left at Ohio Road for a less scenic, but easier walk. Bring water filtration equipment because there is no source of purified drinking water.
There are 20 individual sites (maximum of 4 people or 2 tents per site) and 3 group sites (maximum of 20 people or 10 tents per site). There are several fire rings in the campground that can be shared by campers.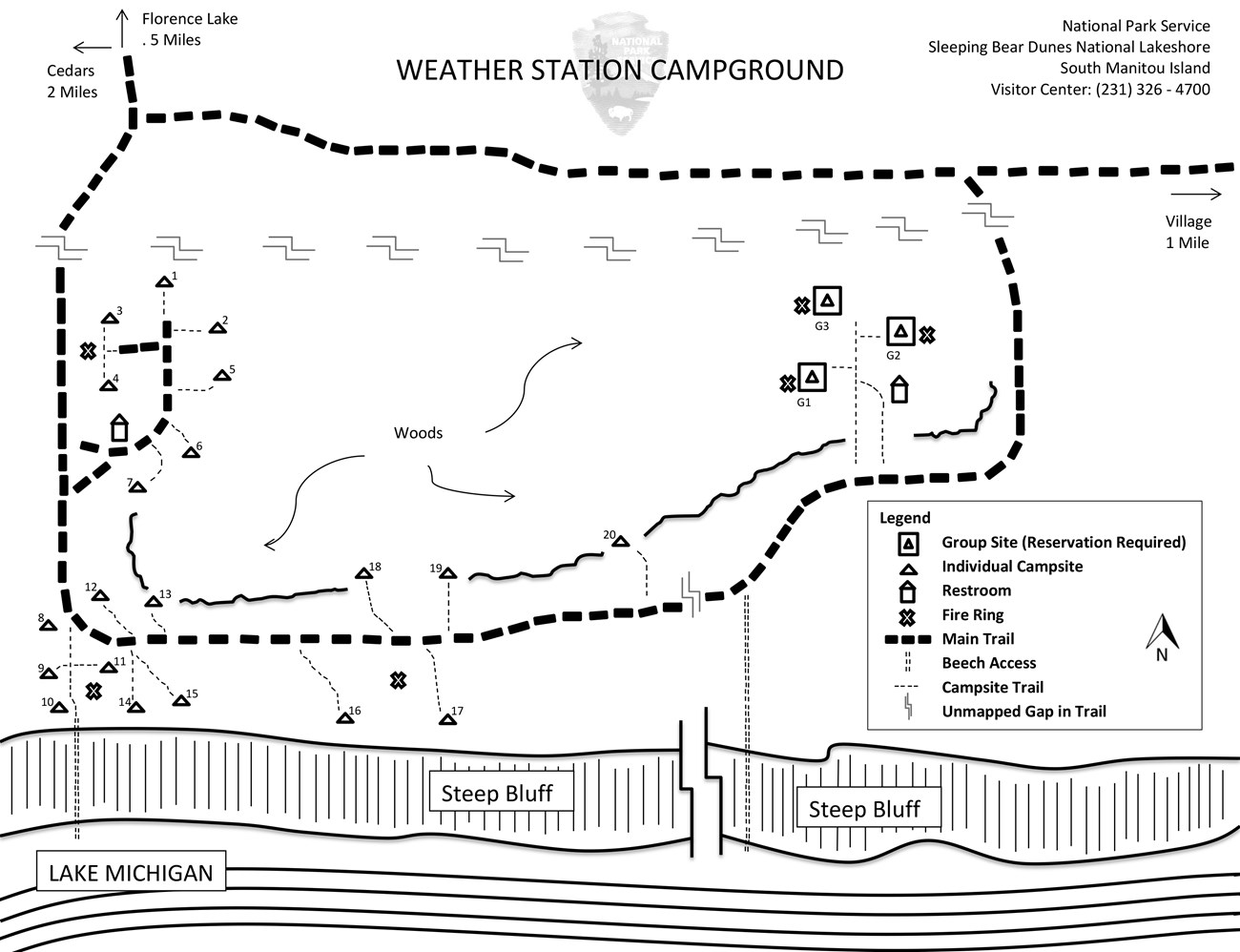 Last updated: January 24, 2018