Bay Campground
The Bay campground is the closest camping site to the dock. It is located about half way between the Ranger Station and the location of the old South Manitou Dock and overlooks Crescent Bay with easy access to the beach. Because it is located close to the dock, contact with other visitors is more likely than at other campgrounds.
Bring water filtration equipment since there is no source of purified drinking water.
There are 25 individual sites (maximum of 4 people or 2 tents per site) and 3 group sites (maximum of 20 people or 10 tents per site). There are several fire rings in the campground that can be shared by campers.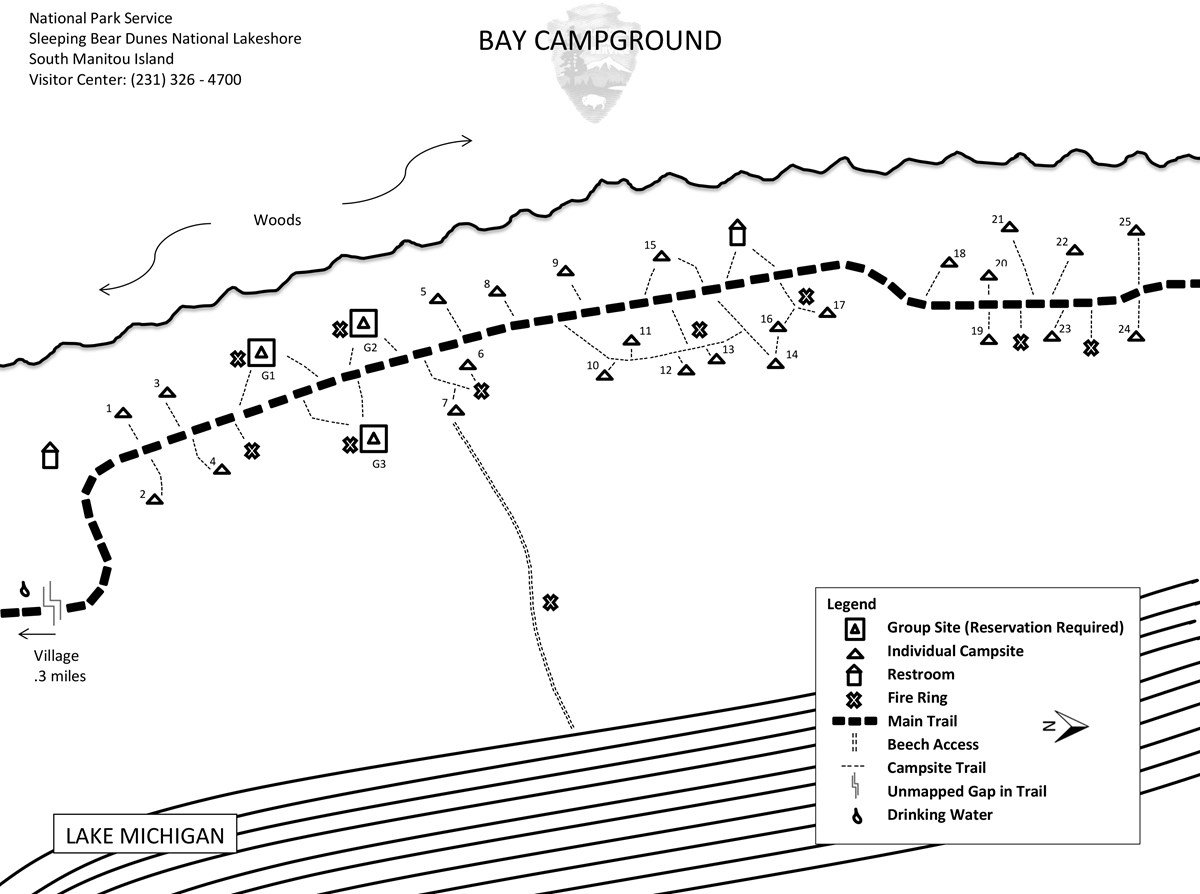 Last updated: January 25, 2018