SMI Coast Guard Station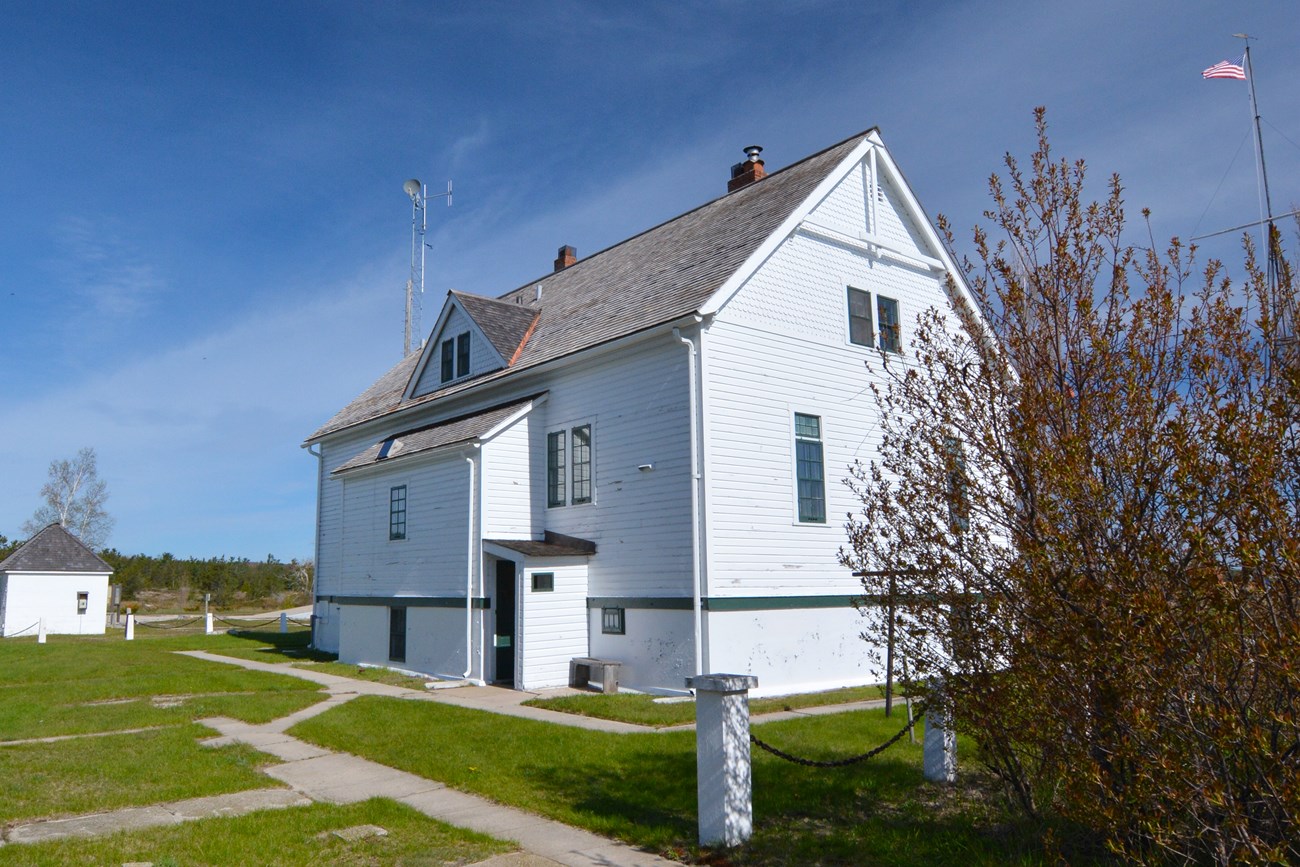 In 1901 the U.S. Life-Saving Service built a station on the island to assist ships in distress. The life-savers could row out in their surfboat or use a line-throwing gun and breeches buoy to rescue stranded sailors. A wreck from this era, the Three Brothers (1911), is located just off shore between the dock and the lighthouse. There is a sign describing the shipwreck along the trail to the lighthouse. In 1915 the U.S. Life-Saving Service became part of the U.S. Coast Guard.
After World War II, modern equipment ushered in a new era in life-saving. This was demonstrated on the cold, stormy night of November 29, 1960 when the Liberian freighter, Fransisco Morazan ran aground on the southwest shore of the island. Three Coast Guard cutters and a helicopter rescued the fifteen people on board. The battered wreck is still visible today. As a mark of the changing times, the station was permanently closed in 1958.
The Coast Guard Station now functions as the South Manitou Island Ranger Station and is not open to the public. It is a private residence and office.
Last updated: February 26, 2016