Rising Sun Shipwreck and Nameboard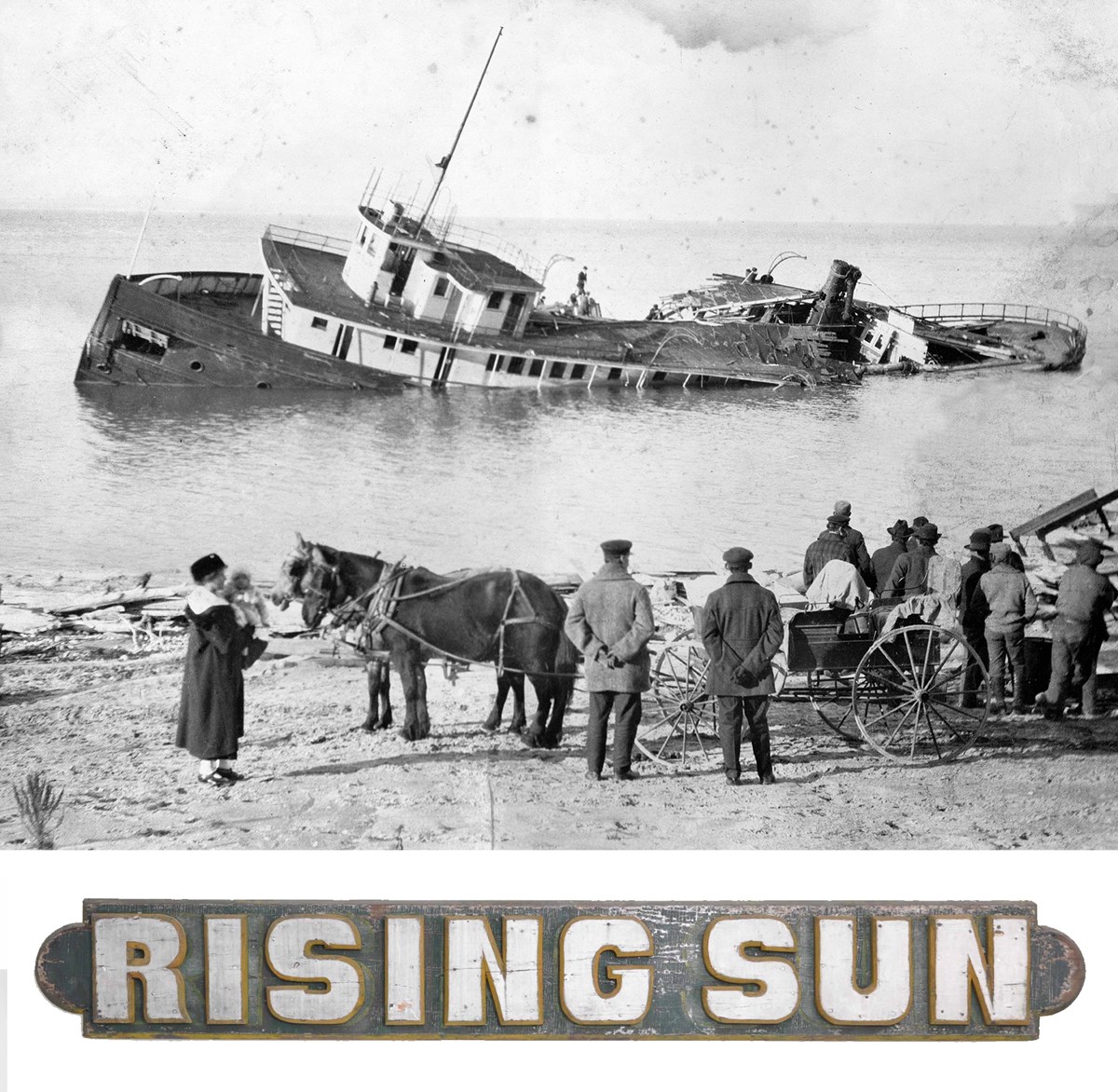 The 133-foot steamer Rising Sun, bound for Benton Harbor, MI, after departing High Island (near Beaver Island) ran aground in Lake Michigan just off Pyramid Point on October 29, 1917, during a blinding snowstorm. Cargo on the ship included members of the religious sect known as the House of David, many bushels of produce they had grown earlier that year on High Island, as well as thousands of feet of lumber. Crew and passengers swam ashore with the assistance of the men from the Sleeping Bear Point Life-Saving Service station. It was said potatoes and turnips covered the beach for miles after the wreck. Today the rusty remains of the Rising Sun's boiler still lie beneath the water.
The nameboard itself tells a story of utility typical of Great Lakes shipping artifacts; on the reverse side is carved the boat's former name, Minnie M, and underneath the silver-faced applied wooden letters are the remnants of painted letters that read. Rising Sun.
Last updated: December 1, 2020