North Unity School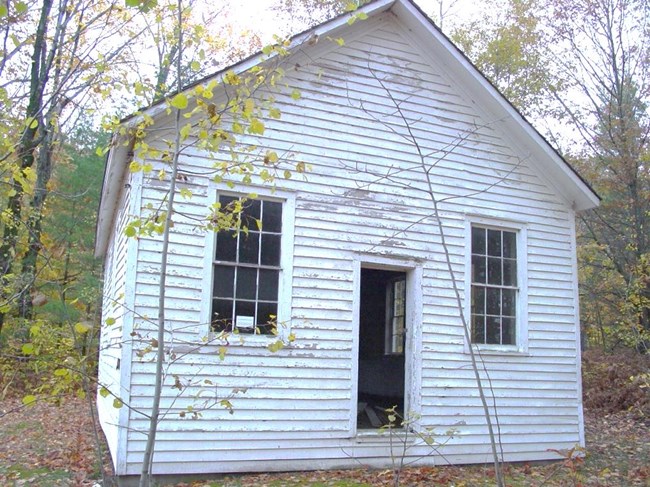 The North Unity School is located on the north side of M-22 just west of Narada lake. The view from the school is a panoramic view of the lake. The beavers have been busy cutting down trees (some more than a foot in diameter). There is no entrance to the school property, so you have to park on M-22 and walk in.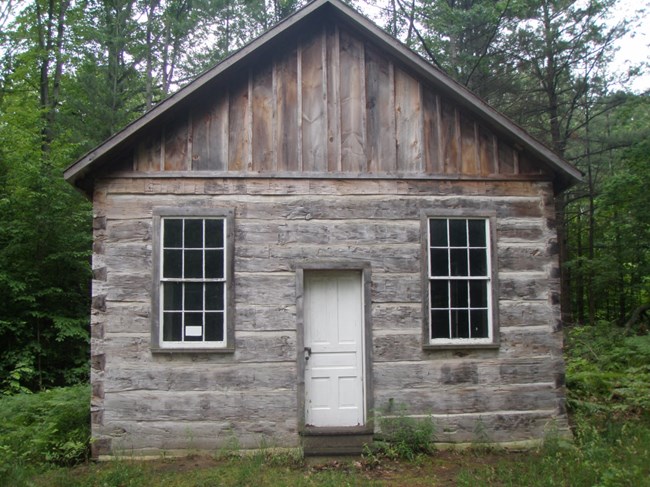 In 2007 after noticing that bats were nesting underneath the clapboard siding of the school, the NPS staff decided to remove the siding and repair the damage. The original log structure revealed by removing the siding indicates that the school was built around 1856 about the same time as the settlement of North Unity was being established by German and Czech families who moved here from Chicago to homestead. Read about one of the families who first settled North Unity (
the Kraitz family
) to learn about life in this early settlement. The building is being restored to its original log appearance.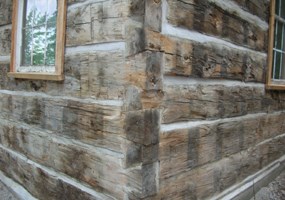 The North Unity School is of similar construction to the
Kraitz cabin
and the
Shalda cabin
. Czechs and Germans have a long tradition of horizontal log construction. In this area of forested mountains and foothills in Central Europe, log construction had been a common building technique for hundreds of years. Some of these homes have lasted over 300 years. Note the logs, hewn on two sides 7-8 inches wide and 10-14 inches high. The logs were close-fitted so that the top of one rested on the log below it for its full length with only an occasional small gap. The corner notches are interlocking dove-tail joints. The dove-tails were cut with a saw.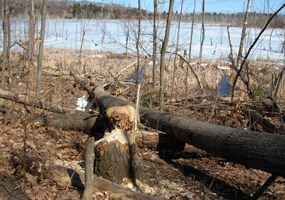 The beavers have been busy. There are several large trees and many small ones that have been dropped by beaver over the past few years. This one is a fresh cut - March, 2006.


Last updated: August 25, 2021