Peter Burfiend Farm
The Burfiend family did not live on the farm for a very long period of time. They moved to the Carsten Burfiend farm in 1891. Ole Olsen then purchased the farm, eventually selling it to his daughter and son-in-law, Ellen and Fred Miller. Their daughter, Leone Miller Adair, was born in the house. The farm has had several owners since that time. Milton Basch lived in the house from the early 1940's until his death.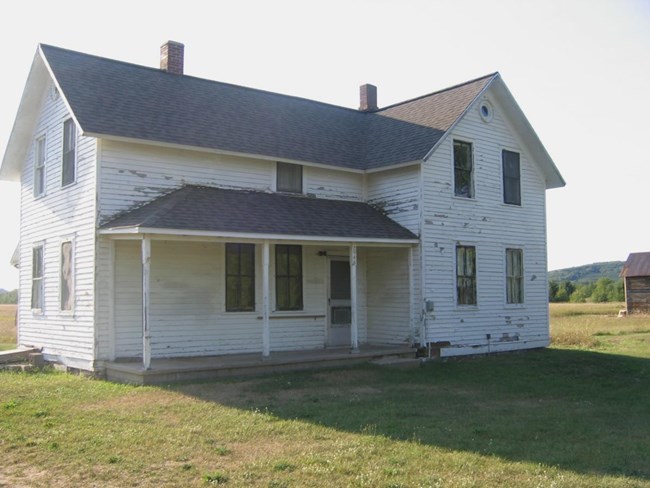 The Peter Burfiend Farm is located on the west side of Basch Road just north of M-22.
The early history of this farm can be traced to Joseph Brunson, who settled on the site in the 1860's. Eighty acres of the farm were then purchased by Peter and Jenette (Jenny) Burfiend from August Kemener on 31 August 1882. Three years later, the Burfiends bought the remaining land from the Kelderhouse estate on 15 July 1885. They built a log cabin on the land where their daughter Laura (Jack Barratt's mother) was born. Martin Basch built the present farmhouse for the Burfiends in the 1890's, while the outbuildings date to 1900. The log cabin that was located to the west of the present house, was dismantled in the 1960's and the barn, which was located about 100 yeards north of the house was torn down in 1978.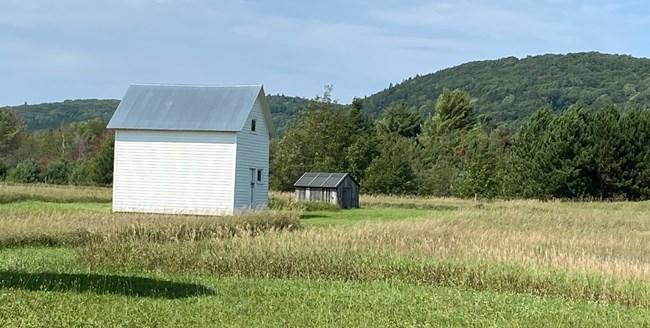 Last updated: August 25, 2021