John Burfiend Farm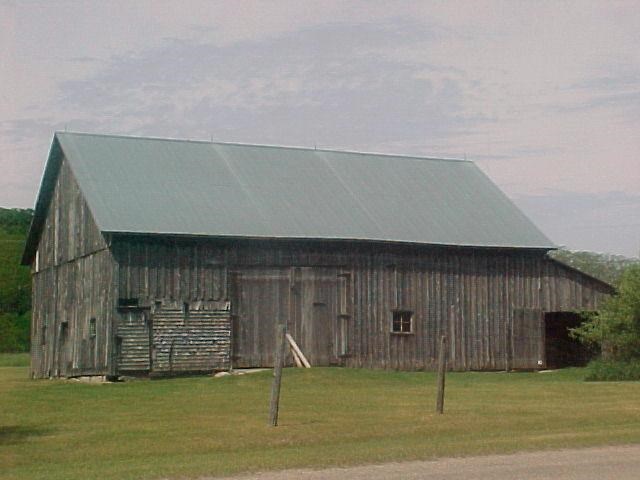 The John Burfiend Farm is located at the corner of Port Oneida Road and Miller Road. The barn is owned by the Park Service, but the house is privately owned.
Several Port Oneida families have owned this farm over the years. The farmhouse was once located near the Port Oneida dock and moved to the farm by John Schmidt many years ago.
The barn is a good example of a four-bay, English style ground barn. Inside the big doors is the wood threshing floor. When the barn was built in the 1890s, stalks of wheat and oats were piled on the floor and beaten with sticks to separate the grain from the straw just as it had been done since biblical times. Inside, you see one of the first machines that automated this process. A hay wagon could be pulled in one side and out the other side. Overhead, you see the track with a hayfork for taking large bites of loose hay from the wagon and moving it to other parts of the barn. Because of the long winters, a big barn to store hay was essential.


Last updated: August 24, 2021