Platte River Campground
Safety measures being taken in the campgrounds
The park is following all CDC guidelines for cleaning and disinfecting public spaces found at: https://www.cdc.gov/.../pdf/Reopening_America_Guidance.pdf. This includes routine cleaning of outside surfaces, showers and restrooms, plus twice a day deep cleaning/disinfecting of showers and restrooms using EPA approved disinfectants against Covid-19. Our campground offices have implemented once a day disinfecting at opening, then all touched surfaces will be disinfected after each group uses the office, barriers have been installed on the desks, our staff wear masks, and only one group will be allowed into the office at a time. Please call the visitor center at 231-326-4700, ext. 5010 if you have a specific question about one of the park's safety measures at the campgrounds.

---
Potable water and a sanitation (dump) station is available at the entrance. Water spigots are also located throughout the campground with several serving each loop. Camp sinks are located at the restrooms for washing dishes, hands, etc. Did we forget to mention that there are hot showers at the Platte River Campground?
The campground is located 10 miles south of Empire on Lake Michigan Road off M-22 at 5685 Lake Michigan Road, Honor, MI 49640.
Please review all campground regulations upon arrival. It is your responsibility to be aware of and comply with all rules and regulations. Thank you for your cooperation.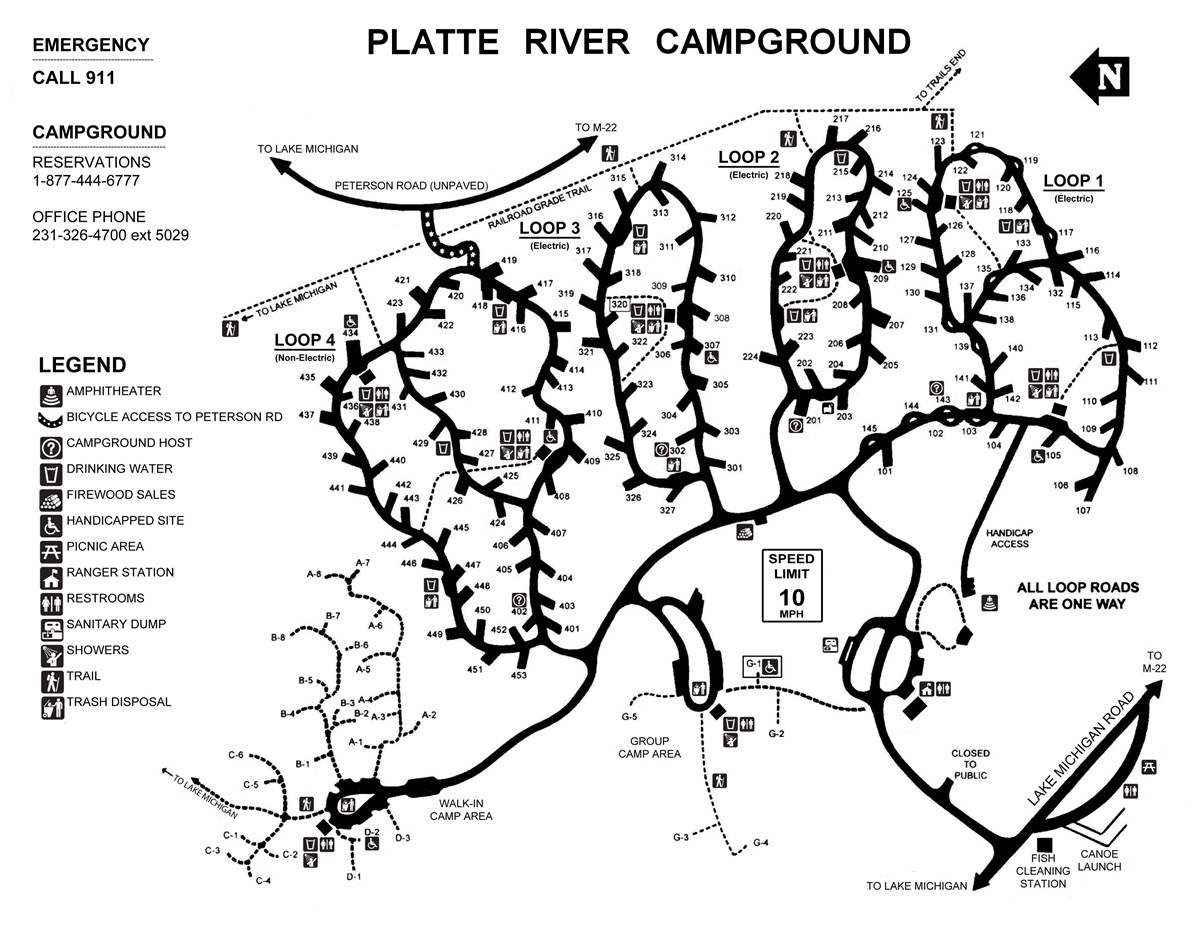 Platte River Campground Map


Last updated: February 16, 2021