North Manitou Shoal Light Station Lens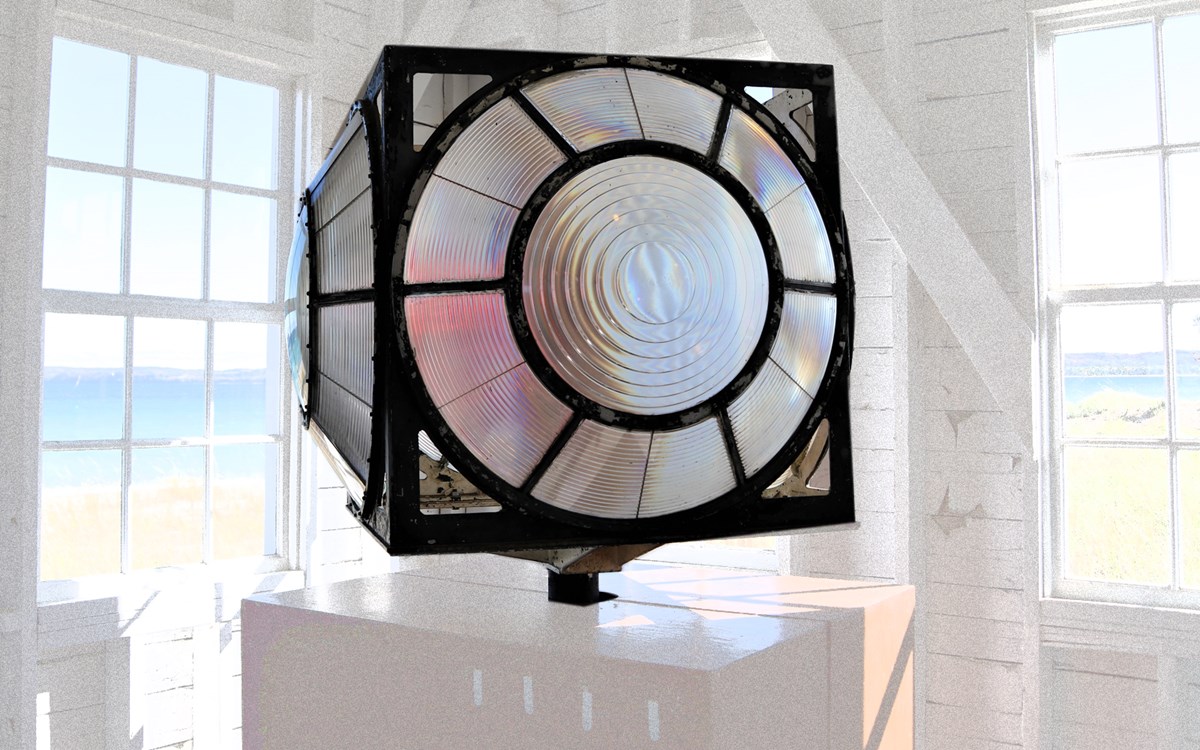 On display in the Cannery in Glen Haven is the North Manitou Shoal Light Station "airway beacon" Fresnel lens (a lighting device developed in the 1920's for Air Mail Service airports). An electric-powered light was installed in 1935 upon completion of the lighthouse. The offshore lighthouse in the middle of the Manitou Passage stands about 79 feet above the water and is locally known as "the Crib" due to its wood and concrete crib foundation. The flashing red light of the Shoal Light warns boat traffic of the rocky shoal off the southeast corner of North Manitou Island.
In 1980, the Crib light was automated and this powerful directional coded beacon (DCB-36) was replaced with a newer DCB-224 beacon. The North Manitou Shoal Light Station remains an active USCG Aid to Navigation with a flashing red LED beacon visible for up to 14 miles and operates from sunset to sunrise. The lighthouse is owned by North Manitou Light Keepers, a non-profit organization rehabilitating the historic structure.
Last updated: January 5, 2021