Manitou Island Lakes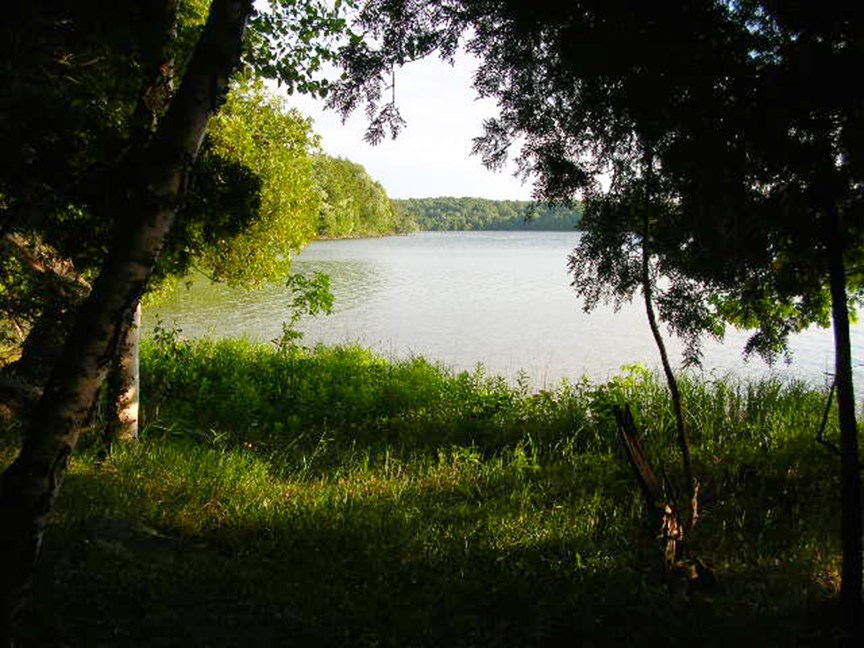 The Manitou Islands offer shorelines other than their pristine Lake Michigan beaches. Nestled in the forests of the islands lie several inland lakes hikers and sport fishers can explore.
When camping on the Manitou Islands, remember that you must camp 300 feet from the shoreline of inland lakes as well as Lake Michigan.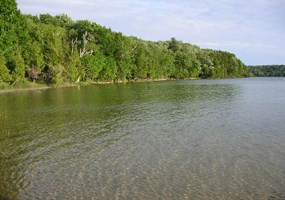 Lake Manitou is the largest island lake and is located about 2.5 miles from the village depending on which trail you take. There is a good trail system along the eastern shore of the lake with many good camping spots to choose from. The lake offers some good fishing from the shore or by boat if you have the energy to get your boat to the lake.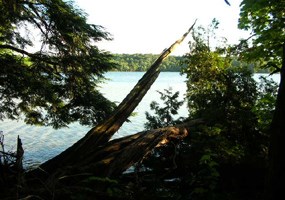 This photo is taken from the shoreline near some good camping areas on the eastern shore.
Tamarack Lake is very small and shallow. Access to this lake is difficult, requiring you to bushwack and climb over down trees, because the trail is not well marked and especially early in the season you can easily lose the trail. If you decide to go to this lake, be sure to take a compass and map!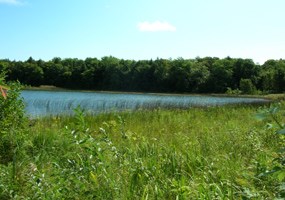 Florence Lake is a medium-sized lake and the only one on South Manitou Island. You will see the lake from the trail to the Cedars or the Shipwreck. The trail at the intersection of Burdick Road and Ohio Road will take you to the lake as well. Florence has sandy shores and bottom.
The content of this page is based on an article by Jane Greiner published in the Glen Arbor Sun on June 29, 2006.
Last updated: February 12, 2016