Aaron Sheridan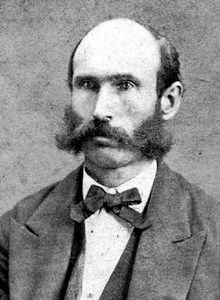 Aaron Sheridan was the lighthouse keeper on South Manitou Island from August 1866 until it ended tragically March 15, 1878. He and his father James, his uncle William and cousins Lyman and Newton Sheridan came from Oswego County in upstate New York to the Traverse City area about 1860. The Civil War called him into the service of his country. In 1863 he was seriously wounded, losing the full use of his left arm. In 1865 he married Julia Moore who was from the Chicago area near where he had been hospitalized and recovered from the war wounds.
Aaron had no previous lighthouse experience but with a determined character and a courageous war record, he was selected for the South Manitou Island keeper job. So he and Julia returned to the area and came to the island. The next twelve years the family was blessed with the birth of six sons. The lighthouse was greatly expanded in 1871, with addition of the tower and a steam powered fog signal. At that time Julia became an official assistant keeper.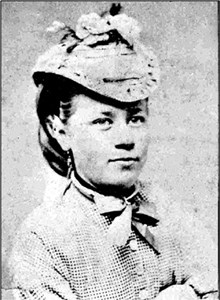 In 1868, James Sheridan and Aaron homesteaded an 80 acre farm – located on the northwest corner of Florence Lake. The ruins of the Sheridan-Haas farmhouse is there today. James died in 1871 and is buried just to the north of the bay campground in the small cemetery on the path south of the Burdick store ruins. His gravestone, now in the forest, is one of two surrounded by a picket fence.
On March 15, 1878 Aaron and Julia along with their youngest son Robert were returning from the mainland in a small boat owned by island fisherman Chris Ankersen. Just off the ice-locked lighthouse shoreline, the boat overturned, and Aaron, Julia and Robert drowned in the frigid water. Ankersen managed to cling to the boat and was rescued. In 2006, to memorialize the family, whose bodies were lost in the lake, the Sheridan family placed gravestones in the main island cemetery.
The remaining Sheridan children were raised by their grandparents Henry and Julia Moore in Kendall County Illinois. George Sheridan became a professional lighthouse keeper and served in Chicago, Michigan City, Indiana and Saugatuck, Michigan.
Last updated: April 10, 2015