Shipwrecks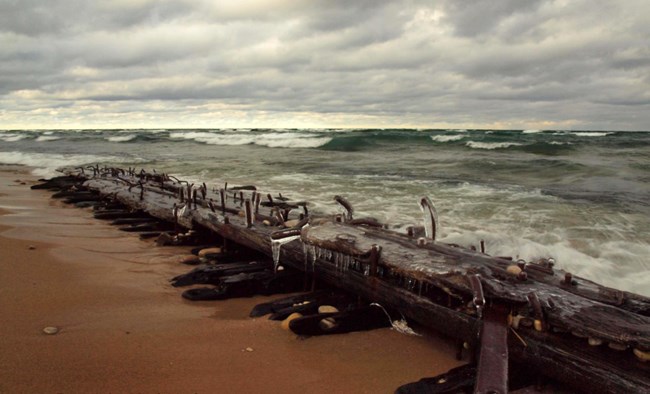 Along the dynamic shorelines of Sleeping Bear Dunes National Lakeshore, fragments of shipwrecks continually wash up, are covered, and uncovered by sand. Few of them can be directly linked to actual vessels. However, they are significant remnants of maritime history, and the park collects information on these fragments in order to track their movements and condition. These and other submerged cultural resources are protected by State Law and are included in the Manitou Passage State Underwater Preserve. Moreover, we are all stewards of these unique resources. For more information or to report a sighting, contact the park at 231-326-4734.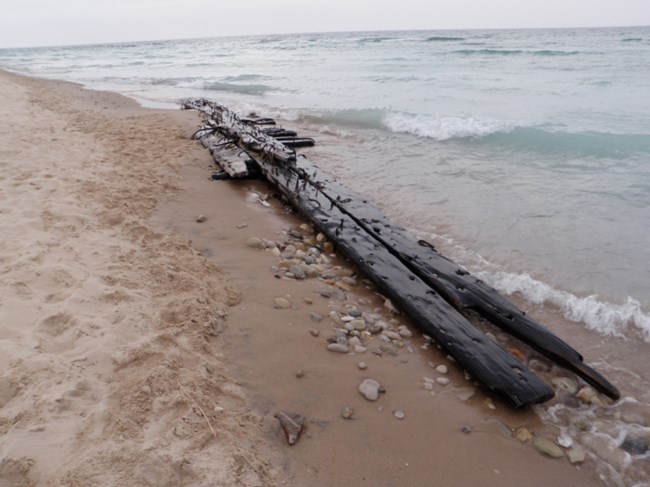 This shipwreck reappeared in January 2012. It is the same fragment that has been on the beach for at least 7-8 years. Winds and waves expose the fragment and move it along the shore.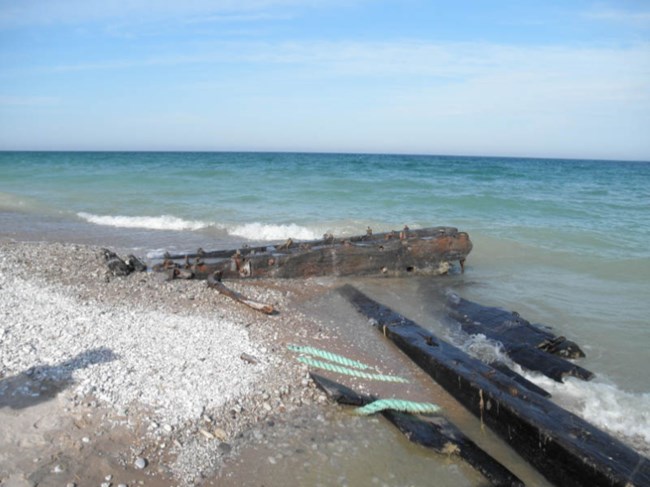 This fragment was reported ashore in the fall of 2010 following a multiple-day autumn wind storm blowing from the Southwest. It may be the mid section of a tug boat.
Park visitors can walk to these sites. Park at the Sleeping Bear Point Maritime Museum and walk south along the beach 30-40 minutes OR park at the end of Sleeping Bear Drive, hike the Dune Trail to the blow out ( 1/4 mile), turn down to beach and then walk a 1/2 mile south.
Last updated: August 11, 2020