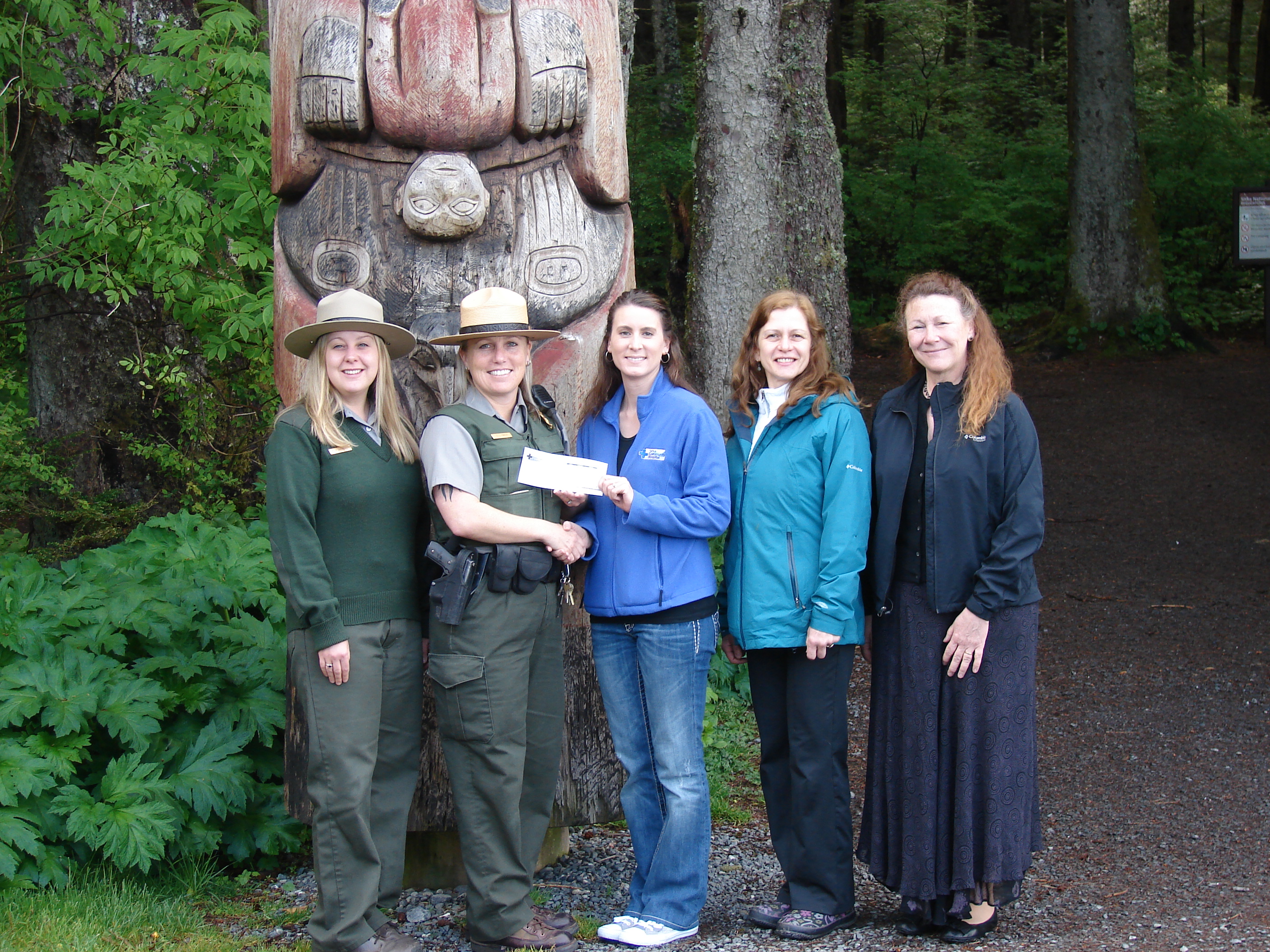 News Release Date:
June 7, 2012
PIO or Contact Person:Becky Latanich
Telephone Number:907-747-0132
E-mail address:becky_latanich@nps.gov
Sitka National Historical Park celebrated American Hiking Society National Trails Day Event
Sitka National Historical Park (
June 4, 2012)
-
On Saturday June 2nd over 100 people from our island community celebrated National Trails Day at Sitka National Historical Park. A broad range of events were scheduled throughout the day; Dr. Lehmann from Sitka Medical Center and licensed counselor Debra Terry from SEARHC Behavioral Health talked about the physical and mental health benefits of outdoor exercise.
Koali Pontual-Thorne
, owner of the new organic spa Botanika, treated visitors to a delicious, nutritional smoothie making demonstration. Visitors took a walk on the parks trails with Victoria Vosburg DVM to discuss the importance of regular exercise for our pets. WISEWOMAN and Sitka Trail Works had informational booths in the visitor center and RN Alyssa Sexton from Sitka Community Hospital had a blood pressure check station for park visitors. Girl Scout and Boy Scout troops participated in a trash clean up that helped them earn a National Trails Day patch. The day ended with a relaxing outdoor yoga session with Crystal Oostema, owner of Balanced Practice.
The park dedicated the new River View Trail which was constructed last fall by a great trail crew from Klondike Gold Rush National Historical Park. The project was made possible with help from our local non-profit partner, Sitka Trail Works.
The park also launched its Park Prescription program designed to help healthcare providers prescribe outdoor activity to their patients to improve their health and wellbeing. The park accepted a support check on behalf of Alaska Geographic from Sitka Health Summit to offset the cost of printing the first batch of prescription pads.
The staff at the park would like to thank all the presenters and the community for participating in this well attended event.It was an exciting weekend and the park looks forward to an even larger event next year.For more information regarding the event or how to get involved with Park Prescriptions contact Ranger Carin Farley at 747-0127.