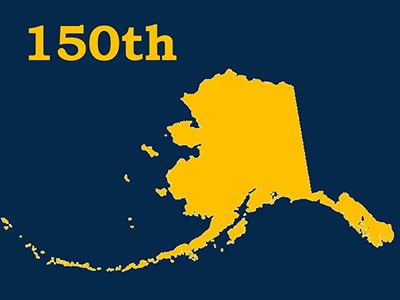 Alaska Sesquicentennial Commemorative Exhibit
March - December 2017

"Voices of Change" is jointly curated by Sitka National Historical Park and the University of Alaska Museum of the North in commemoration of the Alaska sesquicentennial. The pieces in the exhibit are the result of an open call for artists to express their feelings, thoughts, and responses to the Alaska Purchase, or "Treaty of Cession," and the subsequent 150 years of American governance as it has impacted Alaska Native peoples. Eight renowned artists from diverse backgrounds responded with provocative and original artworks. A variety of media including painting, sculpture, beadwork, and digital art are represented in this exhibit.