Date:
May 10, 2011
Contact:
Marcus Johnson
, 731-689-5696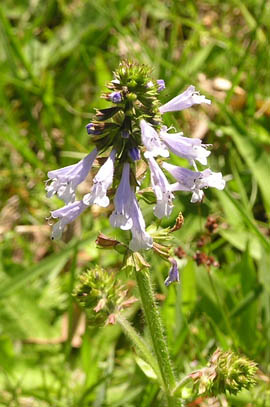 Shiloh Battlefield will host wildflower bicycle tours during the month of May, National Bicycle Month, Superintendent Woody Harrell announced today. This interpretive program, led by Park Ranger Marcus Johnson, will consist of an 8-mile biking tour across the historic battlefield, with selected stops and brief walks to the wide variety of flowering trees and plants that bloom in May. This unique program will acquaint visitors with Shiloh's natural resources, and the bicyclists will have the opportunity to view the abundant diversity of plants and animals which inhabit Shiloh Battlefield and the southeastern forest.

The bicycle tours will be conducted for three days:
Sunday, May 15th at 10 a.m., 1 p.m., and 4 p.m.
Monday, May 16th at 11 a.m. and 2 p.m.
Tuesday, May 17th at 11 a.m. and 2 p.m.

The tour will last approximately 1 and 1/2 to 2 hours. Those wishing to attend the interpretive caravan tour will need to purchase the park entrance fee at the Shiloh Battlefield Visitor Center. Admission to the park is $3 per person or $5 per family, with children 15 years of age and younger admitted free. Participants will be required to bring their own bicycles for this activity. Those taking part should bring water, a camera should they which to take photographs, and dress appropriately for the forecast weather conditions of the day. Rain will cancel the bicycle tours. Those interested in participating are invited to contact the Shiloh Battlefield Visitor Center at 731-689-5696, or e-mail Shiloh Resource Management Specialist Marcus Johnson at Marcus_Johnson@nps.gov, to register for the tours.