Park Atlas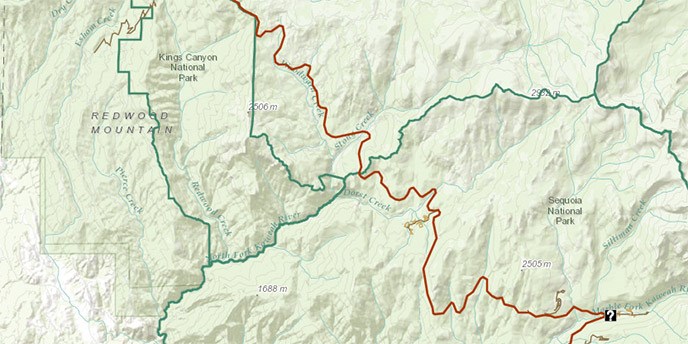 Sequoia and Kings Canyon National Parks Atlas
The Park Atlas is an interactive online tool that allows you to explore the dramatic geography and layout of these two national parks. You can find a wide variety of information, including visitor facilities, wilderness regulations, and natural resources. Start with terrain and then choose layers to add, then save a digital version or print a copy to bring to the park.

For more information consider browsing the metadata document for specific details about each layer.

This information is not intended for navigating off-road trips.
Last updated: July 12, 2022