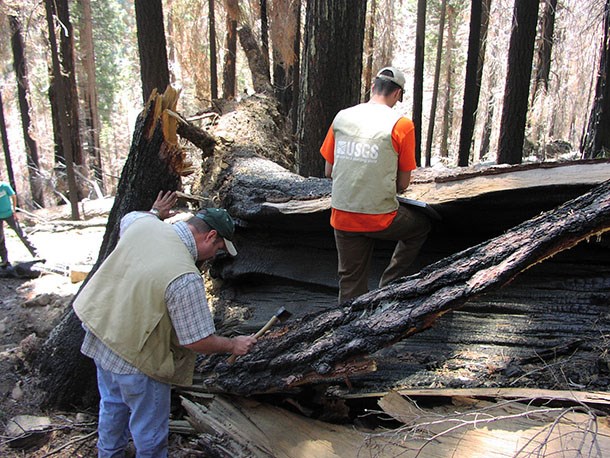 The U.S. Geological Survey (USGS) Sequoia and Kings Canyon Field Station is located in Sequoia National Park. The field station was established in 1968 to provide scientific information to managers of national parks and other Sierra Nevada federal lands. The field station's research targets four stressors that threaten Sierra Nevada ecosystems: loss of natural fire regimes, nonnative species invasion, air pollution, and human-induced increase in global temperatures.

To address these issues, the Sequoia and Kings Canyon Field Station has formed strong research partnerships with the National Park Service, U.S. Forest Service, University of California, and many other universities.
Visit the USGS Sequoia & Kings Canyon Field Station website and click on the "products" button to get a list of publications and other technical reports that can be downloaded.