News Release
Sherman Prescribed Burn Postponed Due to Fuel Conditions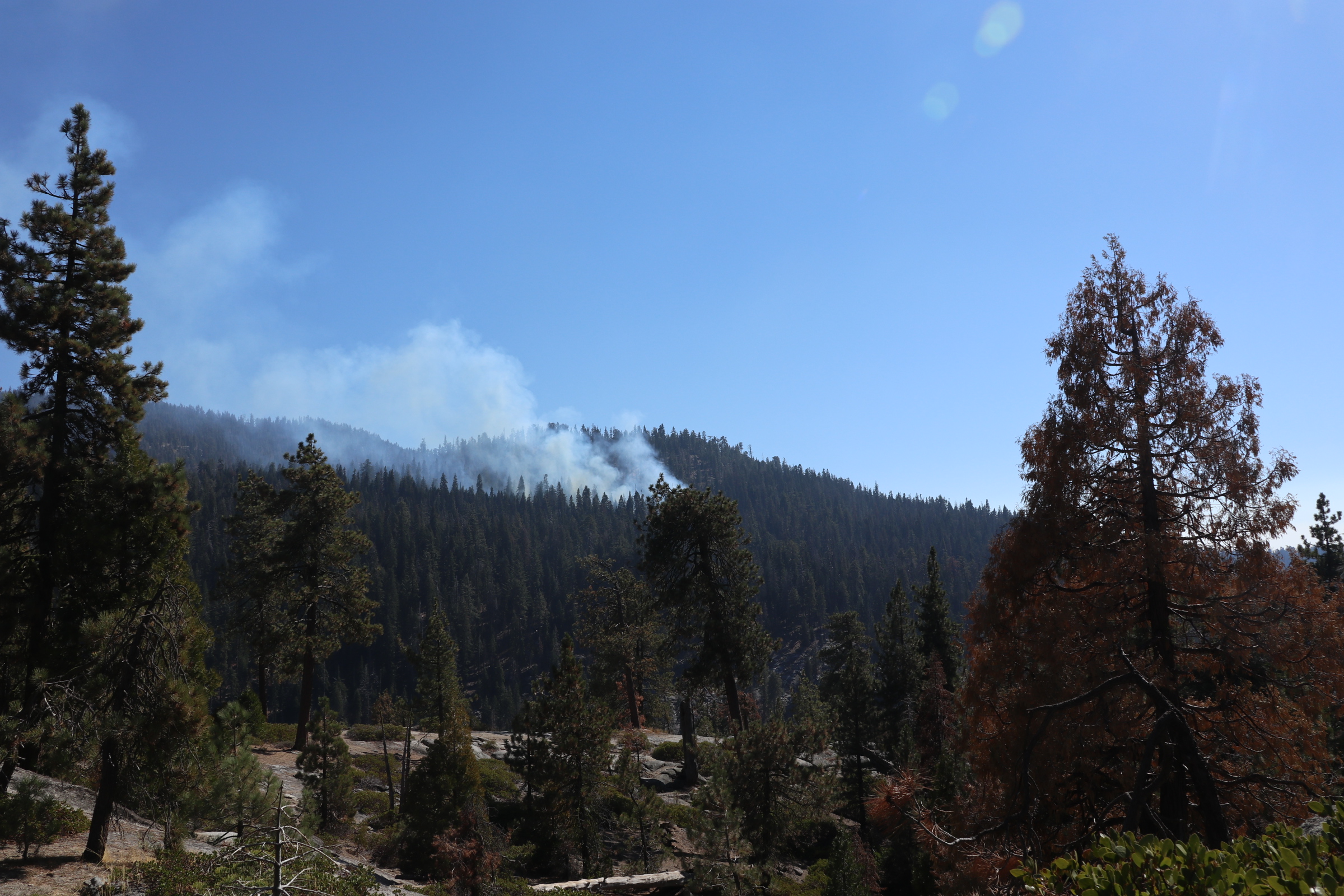 News Release Date:
October 19, 2018
Contact: Fire Information Office, 559-565-3704
SEQUOIA NATIONAL PARK,
Calif. October 19, 2018 – The Sherman Prescribed Burn in Sequoia National Park has been postponed until further notice. A test burn of three acres, which was conducted late this morning into early afternoon, yielded unsatisfactory results, with many of the ignitions self-extinguishing without consuming the fuel necessary to meet the objectives for the project.
"Under current conditions, this prescribed burn would take much longer to complete than we had anticipated, and the moisture in the fuels would cause it to produce an inordinate amount of smoke," says Fuels Specialist Andrew Cremers. "We will revisit this project when we can achieve better fire effects. In the meantime, we'll look for other opportunities to complete fuels projects in the parks this fall."
The primary purpose of this prescribed fire is to reduce hazardous fuel loading in the Giant Forest sequoia grove and to maintain the natural fire cycle in this unique ecosystem of Sequoia National Park. Fire is one of the only natural means to prepare a mineral soil seed bed, which giant sequoias require to regenerate.
The test burn was performed in the northernmost segment of the burn, along the Lodgepole-Sherman Tree Trail between the Giant Forest Trail and Wolverton Road. This trail segment will remain closed until fire managers deem it safe for visitor use.
Visitors to the Giant Forest area may continue to see or smell smoke generating within the unit for several days, becoming less intense as the remaining fire in the unit self-extinguishes. Firefighters will patrol the area regularly. At night, smoke may be discernible in the parks' lower elevations and in Three Rivers. Sequoia and Kings Canyon National Parks work with the San Joaquin Air Pollution Control District to coordinate and regulate smoke contributions to the airshed. For more information about air quality in Sequoia and Kings Canyon National Parks visit

go.nps.gov/sekiair

. For regional information about air quality visit www.valleyair.org.
The General Sherman Tree and the Sherman Tree Trail Loop remain open.
All facilities such as campgrounds and public areas remain on schedule for previously determined closing dates.
-NPS-
Last updated: October 19, 2018