Sequoia and Kings Canyon National Parks Welcomes Centennial Volunteer Ambassador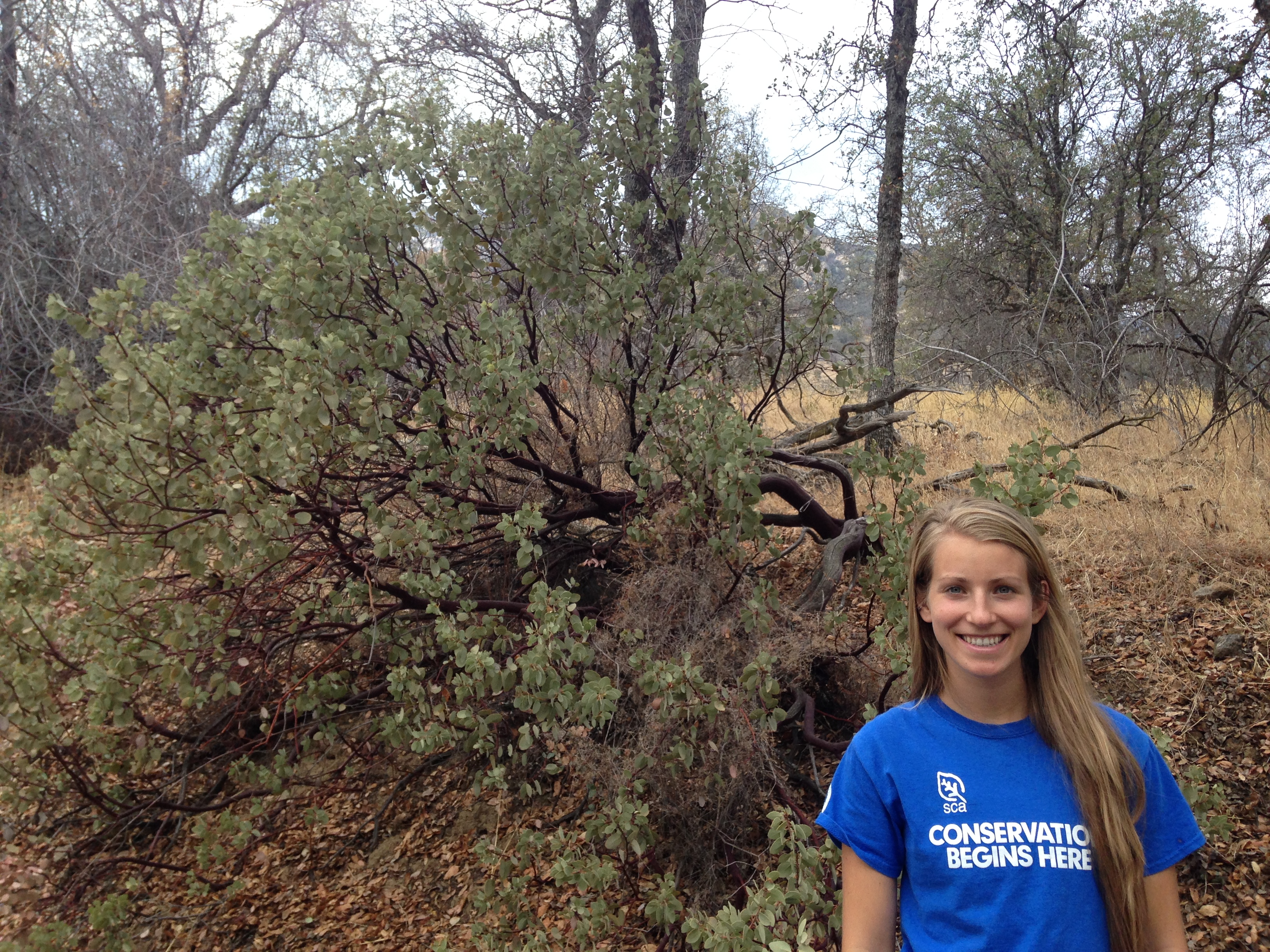 News Release Date:
October 15, 2015
Contact: Dana M. Dierkes, 559-565-3131
SEQUOIA AND KINGS CANYON NATIONAL PARKS, CA – Stephany Dery, a graduate of the State University of New York at Cortland, will help prepare Sequoia and Kings Canyon National Parks for the National Park Service's 100th anniversary in 2016. She is one of 70 energetic, young Centennial Volunteer Ambassador interns recently selected to spend the next year connecting local communities to parks through volunteer group service opportunities.
Stephany will be dedicating the majority of her service year reaching out to youth groups, such as YMCAs and Boys and Girls Clubs, in the local community to promote volunteerism, enhance personal connections to our public lands, and increase relevancy in the parks. Dery will place special emphasis on national service dates such as Martin Luther King, Jr. Day, Earth Day, National Public Lands Day, and Veterans Day.
Sequoia and Kings Canyon National Parks Superintendent Woody Smeck said, "Stephany has a tremendous amount of energy and passion for the parks. She is the ideal spokesperson to invite young people to get outdoors and discover the beauty of our parks."
The Volunteer Ambassador Program is a partnership between the National Park Service and the Student Conservation Association (SCA) and supports the Department of the Interior's Play, Learn, Serve, Work Youth Initiative to expand educational, volunteer, and career opportunities for millions of youth and veterans on the nation's public lands.
"I have always had a passion for the outdoors, and my connection with nature is constantly evolving. I am beyond thrilled at the opportunity to work and live in such an incredible national park and help inspire the youth of the next generation to rediscover their appreciation for our nation's public lands through volunteerism."
To learn more about the efforts of the Centennial Volunteer Ambassadors, visit nps100sca.wordpress.com.
–NPS–
Last updated: October 15, 2015