News Release
Sequoia and Kings Canyon National Parks Debut New Mobile App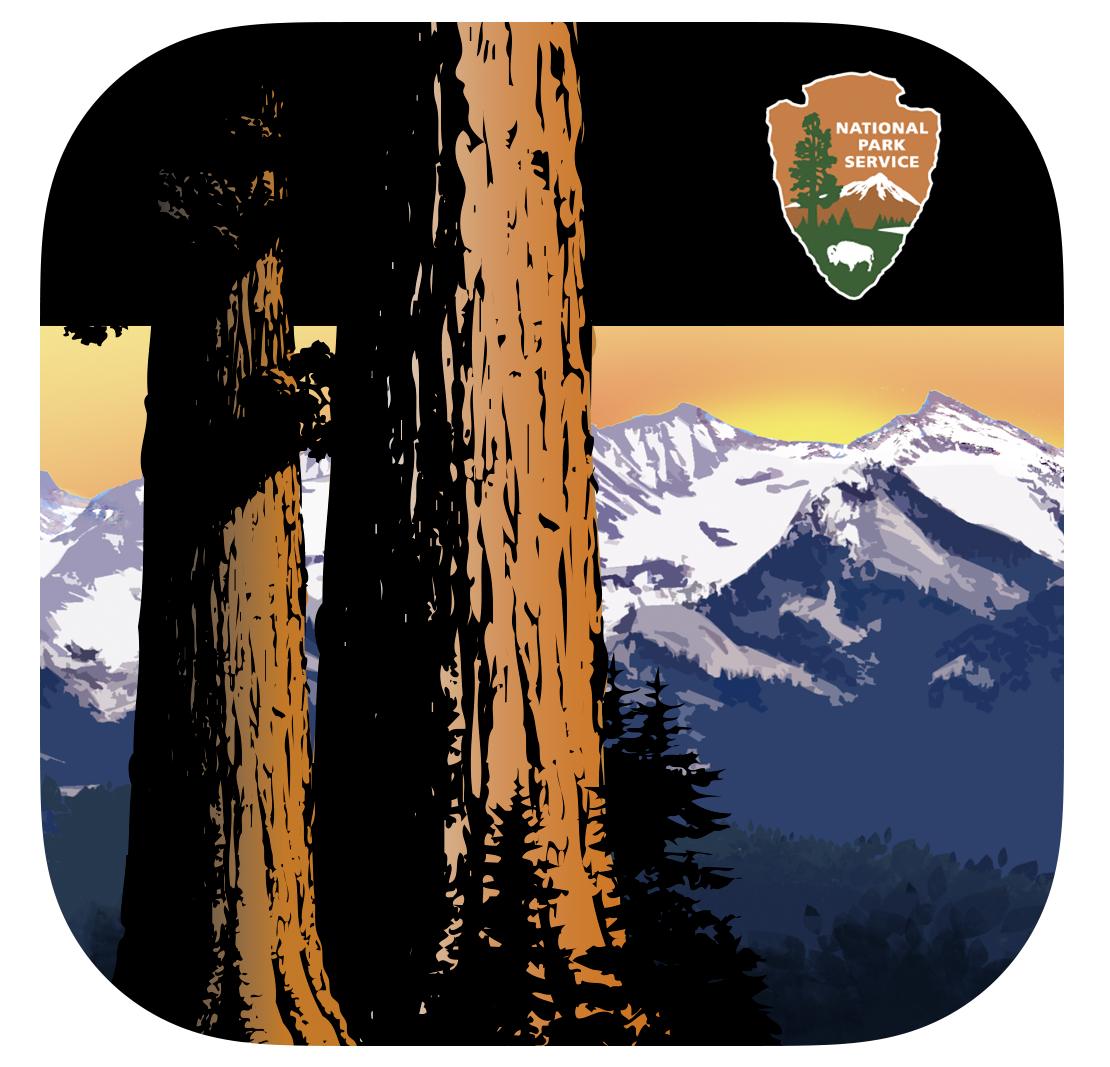 News Release Date:
August 28, 2019
Contact: Sintia Kawasaki-Yee, 559-565-3131
SEQUOIA AND KINGS CANYON NATIONAL PARKS, Calif. August 28, 2019 – The NPS Sequoia & Kings Canyon app is now available from the Apple App Store, and an Android version will be available soon. This free, official mobile app provides a new way to explore the parks, in person or from afar. Cell service and Wi-Fi are extremely limited in the parks, so visitors are encouraged to install the app before they arrive. Most app content can be downloaded before arriving in the parks and used offline.

Site information for nearly 200 locations in the parks is available through the app. People can access information in a map view or by browsing categories. Each site includes photos, an area map, directions and local services. Some sites also include parking details, accessibility information and links to related park sites.

"We are always looking for ways to improve the visitor experience, and this not only puts information at their fingertips, even with no cell service, but we also have an incredible opportunity to reach people from around the world," Christy Brigham, Acting Superintendent for Sequoia and Kings Canyon National Parks said, "I hope we are able to connect more people with the natural and cultural wonders of our parks, and inspire even more people to get outdoors."

People can now experience the parks through a guided tour right from their mobile device. Simply click on "Guided Tours" for step-by-step directions through an informational tour of several park sites, including the Sherman and Grant Trees. Then following the route to notable features and outdoor exhibits using the map or Park Lens.

Audio described tours are available for those with visual impairments. Mobile devices will read audio descriptions of park features, including text from wayside exhibits, all by clicking on "Audio Description (AD)" through the settings page. Accessibility categories guide people to accessible features and facilities, identify wheelchair-accessible trails and can filter map views to show wheelchair-accessible sites.

Visitors can create their own souvenir photo collage using photos from their phone, and share with family and friends through social media. There is also a Park Lens to experience surroundings with augmented reality by holding up the mobile device and looking through the activated camera view to identify park locations.

The app is also a great tool for trip planning.
Save a list of sites to see

Find trail information

See the activities and events calendar

Get park alerts

Share sites and information

Connect to your notes or other apps

Connect to the park website
 
The NPS Sequoia & Kings Canyon National Parks app was developed in partnership with the National Park Service and Colorado State University. Key contributors include park volunteers John and Ann Brantingham, who assisted with text development, and a group of dedicated photographers who donate their work to support park projects, including Kiel Maddox, Alison Taggart-Barone, and Kirke Wrench. Development of the app was funded, in part, by park entrance fees.

More information is available online at go.nps.gov/sequoiakingsapp.
-NPS-
Last updated: March 19, 2020