Search Continues for Missing Hiker Robert "Bob" Woodie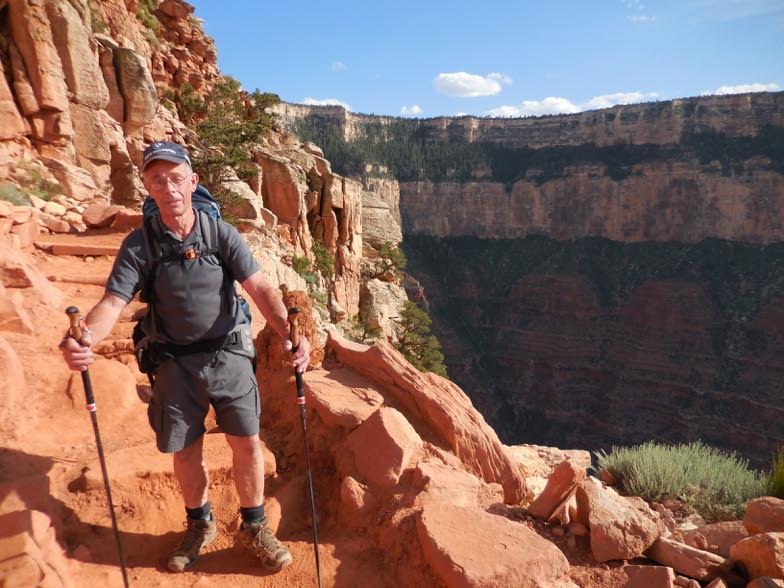 News Release Date:
October 21, 2016
Contact: Zach Behrens, 559-565-3131
Sequoia and Kings Canyon National Parks, Calif. -- As the search for Robert "Bob" Woodie continues, park officials are requesting that any hiker who was in the search area since Thursday, October 13, 2016, to reach out with information by calling 559-565-3117.
"Even if they do not think they saw Mr. Woodie, information about where he wasn't seen is also very important in directing our search efforts," explained Rich Browne, Incident Commander for the search and rescue operation. "All information is helpful to our investigation. We currently have over 60 personnel and two helicopters assigned to the search incident."
The search area consists of Bishop Pass, Dusy Basin, Barrett Lakes, and the John Muir Trail/Pacific Crest Trail for the length of Le Conte Canyon. The area is a high sierra alpine environment, between approximately 8,000 and 12,000 feet elevation. The rugged terrain includes areas of forest, alpine lakes, and areas above tree line with talus slopes and rocky mountain passes.
Mr. Woodie was reported missing after not returning from a four-day backpacking trip into the wilderness of Kings Canyon National Park. His intended route of travel may have been from South Lake, outside Bishop, CA, into the park via Bishop Pass starting on Thursday, October 13, 2016. He was possibly at Barrett Lakes, southeast of Dusy Basin, on the evening of Saturday, October 15, 2016, based on an electronic check-in message received from his satellite message device. The area experienced some inclement weather during this timeframe, with some areas above about 10,500 ft receiving snow. Overnight temperatures continue to be below freezing.
Mr. Woodie, a 74-year-old from Manhattan Beach, CA, is an experienced hiker who is familiar with the area. He is caucasian with brown hair and brown eyes and is 5'5" and around 150 pounds. He was possibly carrying a blue shell type jacket, baseball cap or floppy hat, and boots. He is reported to have an internal frame backpack, possibly blue in color.
This search and rescue incident is being coordinated with the Inyo County Sheriff's Department, which is simultaneously performing search operations adjacent to the park boundary within Inyo National Forest. Yosemite Search and Rescue and Sierra Madre Search and Rescue Team are assisting in the operation within Kings Canyon National Park.
Last updated: October 22, 2016