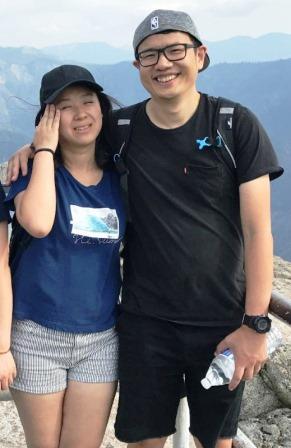 News Release Date:
August 12, 2017
Contact: Mike Theune, NPS Information Officer, 559-565-3703
SEQUOIA NATIONAL PARK, Calif. August 12, 2017 - The parks received a report on Friday, August 11, of missing parties last seen in Sequoia National Park on Sunday, August 6.
Jie Song (left) and Yinan Wang (right) pictured below were last seen at approximately 2 PM on Sunday at the junction of Crystal Cave Road and the Generals Highway in Sequoia National Park after attending a Crystal Cave Tour. They intended to continue north to Kings Canyon National Park, stay the night in Fresno, and had reservations in Yosemite National Park on Monday, August 7. They did not show up for their Yosemite reservation.
The pair is driving a white 2012 Ford Focus Sedan, Plate # 6XMM431. 
Please use the
attached flyer
to help us spread the word to be on the lookout for these individuals.