News Release
Join us in Sequoia National Park this Veterans Day for the Colonel Charles Young Memorial Highway Dedication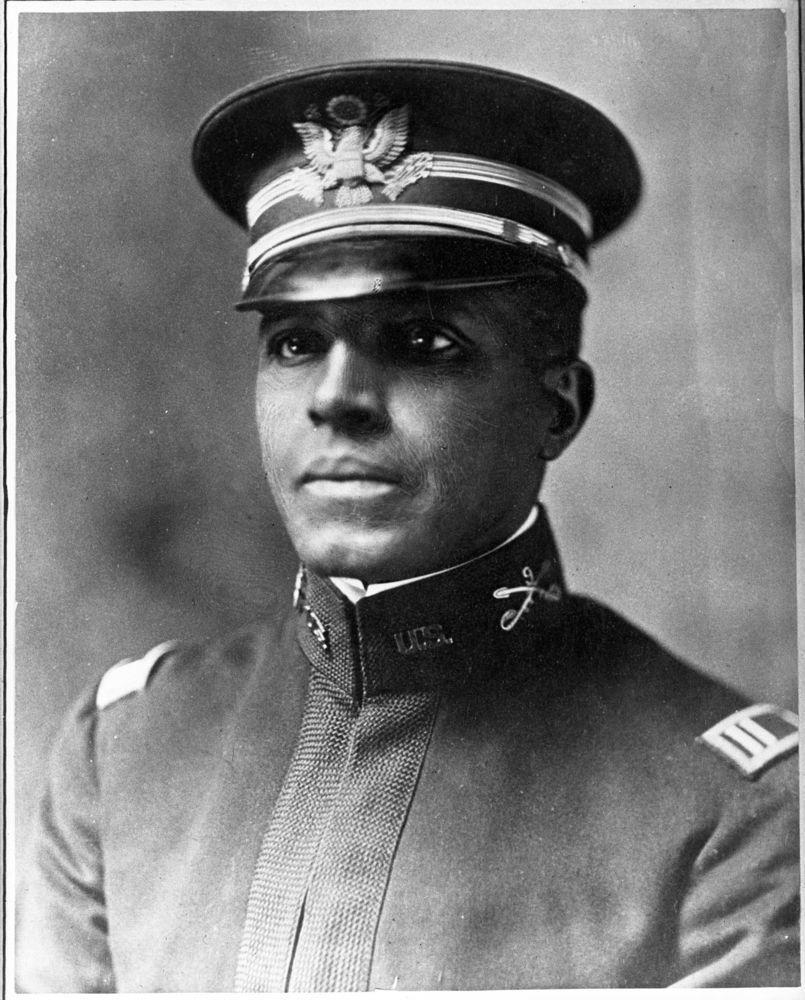 News Release Date:
October 30, 2019
Contact: Sintia Kawasaki-Yee, 559-565-3131
SEQUOIA AND KINGS CANYON NATIONAL PARKS, Calif. October 30, 2019 – This Veteran's Day join the National Park Service (NPS), the Colonel Charles Young Foundation and the Sequoia Parks Conservancy for a fun event commemorating the legacy of Colonel Charles Young. The portion of State Highway 198 from Salt Creek Road to the Sequoia National Park Entrance in Tulare County has been renamed "Colonel Charles Young Memorial Highway" through state legislation, with new signs in the process of being installed.
On November 11th, also the last of five fee-free days in 2019 for all NPS sites, a public event will highlight the history and importance of Colonel Young.
"This is an important celebration for the National Park Service and the State of California," Superintendent Woody Smeck said, "It recognizes the significant contributions made by the Buffalo Soldiers and then Captain Charles Young to early park protection and administration."
The dedication event will take place in Sequoia National Park across from the Foothills Visitor Center and will include interactive activities and demonstrations about the Buffalo Soldier history and connection to the parks. Presenters for the dedication program will include Superintendents Woody Smeck and Dr. Joy Kinard, Assemblyman Devon Mathis, former NPS Director Jon Jarvis, Park Ranger Shelton Johnson from Yosemite National Park and relatives to Colonel Young.
"It is a fitting tribute to name a portion of the highway Colonel Young travelled, after him, and we are grateful to everyone who helped make this historic moment possible. It is more imperative now more than ever to ensure that the achievements and contributions of this great man in American history are never forgotten. We must continue to celebrate the diversity of our nation as a moral and strategic imperative with a goal to inspire individuals to act and serve with the same courage, hard work and dedication that Colonel Charles Young fostered in his everyday life," Renotta Young, Chair of the Colonel Charles Young Foundation said.
Event Details
Who:  Open to the public
What: Colonel Charles Young Memorial Highway Dedication
When: Monday, November 11, 2019 (Veteran's Day) 10 a.m. to 2 p.m.
(Dedication Program 11 a.m. to 1 p.m.)
Where: Foothills Visitor Center, 47050 Generals Highway, Three Rivers, CA 93271 
More information:
www.nps.gov/seki/planyourvisit/calendar.htm
About Colonel Charles Young
When the new military superintendent for the summer of 1903 arrived in Sequoia National Park he had already faced many challenges. Born in Kentucky during the Civil War, Charles Young had early set himself a course that took him to places where a black man was not often welcome. He was the first black to graduate from the white high school in Ripley, Ohio, and through competitive examination he won an appointment to the US Military Academy at West Point in 1884. He went on to graduate with his commission, only the third black man to do so.
His military career progressed in the cavalry. In 1903, he was serving as a Captain in the Cavalry commanding a segregated black company at the Presidio of San Francisco when he received orders to take his troops to Sequoia National Park for the summer.
Read more at
www.nps.gov/seki/learn/historyculture/young.htm
.
-NPS-
Last updated: October 31, 2019