News Release
Ignitions officially begun on 2023 Ash Mountain Prescribed Burn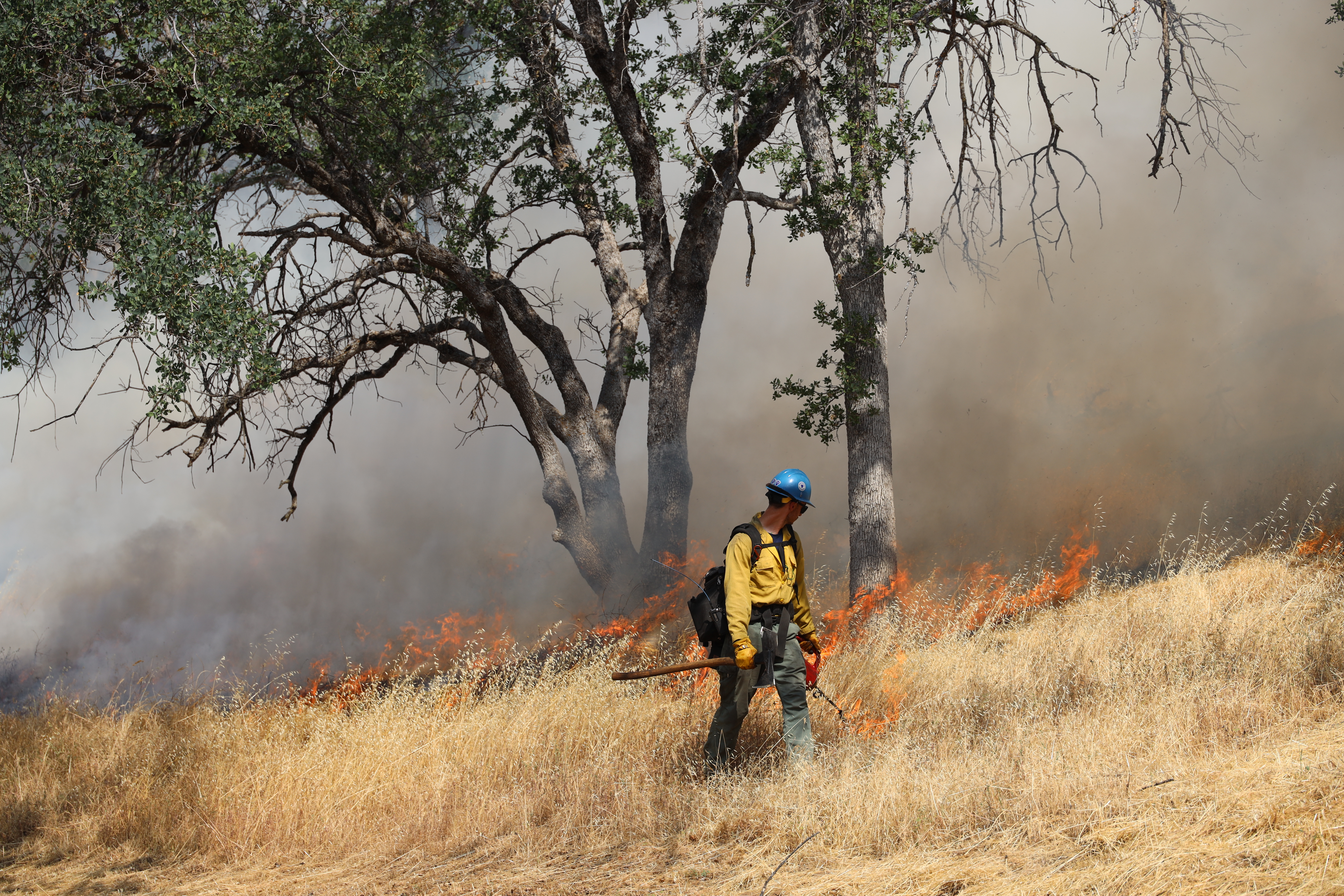 News Release Date:
June 8, 2023
Contact: Rebecca Paterson, 559 769 5390
SEQUOIA NATIONAL PARK, Calif. June 08, 2023 – Following a successful test burn this morning, ignitions have officially begun on the Ash Mountain Prescribed Burn. This follows an unsuccessful test burn yesterday. Today, relative humidity is reduced, there is less cloud cover, and fuel consumption is meeting objectives.
Firefighters plan to perform ignitions throughout the day and complete the prescribed burn tomorrow, Friday June 9, before more predicted wet weather arrives over the weekend.  
"It is crucial to be flexible during prescribed burns," said burn boss Cristian Lopez. "We always have contingency plans that allow us to be responsive to changing conditions, especially weather conditions. We appreciate the support from our neighbors and the public that allows us to accomplish this important work."
The 2023 Ash Mountain Prescribed Burn consists of 11 segments between the Sequoia National Park entrance station and the Foothills Visitor Center. Segments are located adjacent to roads and infrastructure. Following a wet winter, this prescribed burn is reducing especially dense growth of grasses and fine vegetation that could pose a serious hazard in the event of an accidental fire start in these busy areas during the hot summer season. Due to fuel conditions, the Hospital Rock segment has been removed from the burn plan at this time.
There are no planned road closures associated with the Ash Mountain Prescribed Burn, but short delays may occur. Visitors may see smoke, active fire, and firefighters. Please drive slowly and follow all firefighter instructions. Smoke impacts are expected to be brief, as the fine vegetation in the burn areas will be consumed quickly. Visitors can learn more about air quality and smoke by visiting www.fire.airnow.gov or www.valleyair.org. 
For updates on this prescribed burn, visit www.inciweb.wildfire.gov/incident-information/caknp-ash-mountain-prescribed-burn-2023
Last updated: June 8, 2023