News Release
Horse Creek Fire Update 7-21-18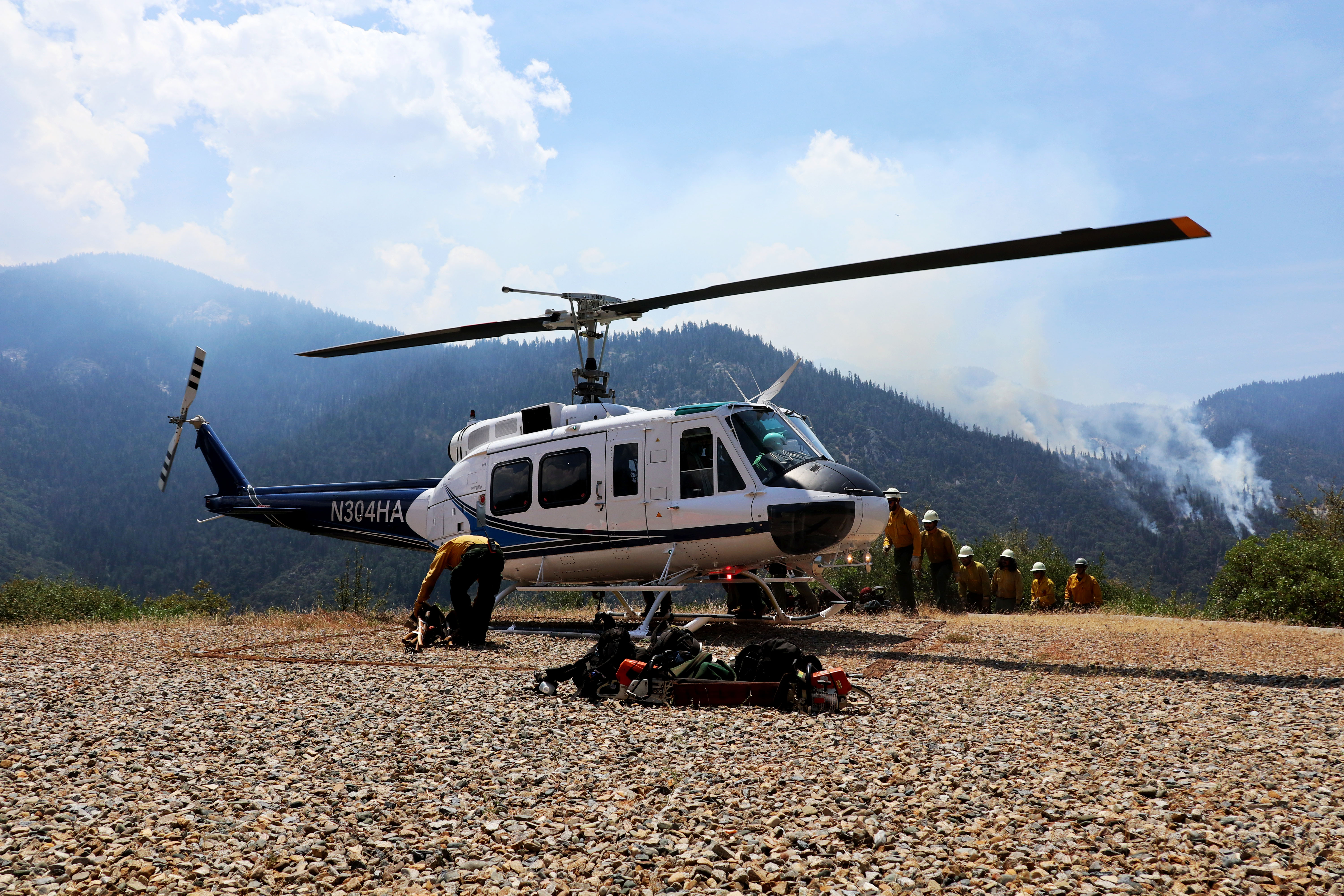 News Release Date:
July 21, 2018
Contact: SEKI Fire Information Office, 559-565-3704
SEQUOIA NATIONAL PARK,
Calif. July 21, 2018 – The Horse Creek Fire showed an increase in fire activity last night. Throughout the day, the fire continued to grow slowly, with isolated tree torching in areas of high tree mortality. The fire is now 20 acres. The fire is highly visible for several miles on the south side of the Mineral King Road, and is burning in wilderness. Firefighters are taking full suppression action on this fire.
Due to the extremely steep terrain, dense forest and brush, large amount of tree mortality, and lack of trail access, this lightning-caused fire poses challenges for ground operations. Fire managers have had some success inserting crews on the fire's perimeter. However, to protect firefighters from undue risk, the majority of suppression efforts have been made with air resources, including helicopters and air tankers. At 6:00 p.m. on Sunday, 7/22, a Type Two Incident Management Team is scheduled to assume control of the fire.
The Mineral King Road is very narrow and winding, and traffic conditions have been exacerbated by visitor interest in seeing and photographing the fire from the road. In order to provide for visitor, resident, and firefighter safety during this time of emergency response, the public is asked to consider alternative recreation options other than Mineral King, in order to keep traffic to a minimum. However, at this time neither the road nor any structures are directly threatened by the fire, and the road remains open. The Atwell-Hockett Trail and the Tar Gap Trail are closed due to the fire.
The parks urge residents of Mineral King, and the Sierra Nevada in general, to have a plan during this busy and challenging fire season. "Firefighters all over the western United States are suppressing fires to the best of our abilities, but we all should be planning for worst-case scenarios in our homes and communities," says Horse Creek Fire Incident Commander Kelly Singer. "Make sure that you know what you and your family are going to do in an emergency."
Tulare County offers a free automated alert service that issues notices of unsafe conditions and warnings to residents on the platform of their choice (e.g., SMS, email, landline). To sign up, visit
https://alerttc.com/
For more information on the Horse Creek Fire, visit
https://inciweb.nwcg.gov/incident/5984/
.
-NPS-
Last updated: July 22, 2018