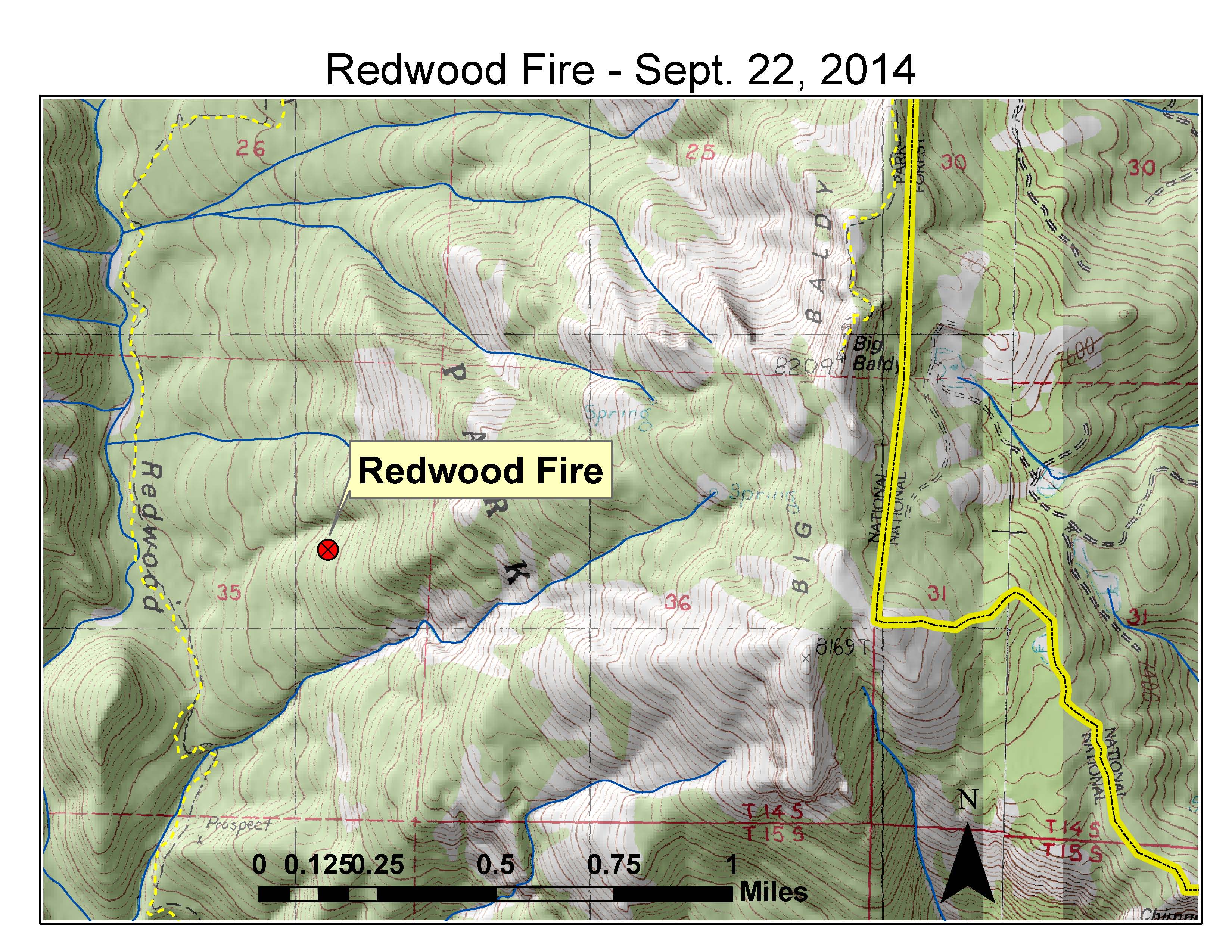 News Release Date:
September 22, 2014
Contact: Alexis Brooks, 559-565-3703
A lightning strike ignited the Redwood Fire after storms moved through the area on Saturday, September 20, 2014. The 2-3 acre fire is located west of Big Baldy, near the Redwood Mountain Grove, at approximately 6,000 feet in elevation.
On Sunday, the park helicopter performed a series of bucket drops to slow the fire's progression. Two fire crews are currently on the ground and are working to construct fireline around the perimeter of the fire. Although the fire is located in an undeveloped area, due to severe drought conditions, the fire will be suppressed by ground crews.
The fire is presently burning in mixed conifer habitat with low to moderate fire activity.
There are no closures in effect at this time;however smoke can be expected in the area surrounding Redwood Canyon and neighboring areas.
Would you like more information about fire? Go to
www.nps.gov/seki
and click on
Fire in the Parks
under Quicklinks.