Wetlands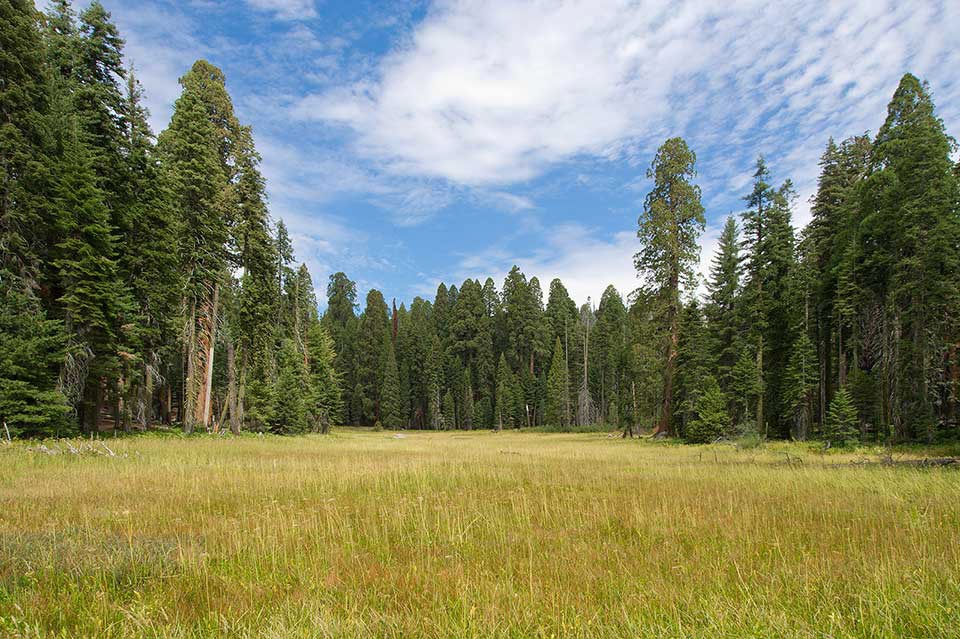 John Muir called Crescent Meadow in Sequoia National Park the "gem of the Sierra". This description could apply to many of the wetlands (also known as "meadows") in these parks. You may have enjoyed wetlands for their aesthetic and recreational value. If you have backpacked into the Sierra Nevada wilderness or dayhiked amongst the giant sequoia groves, you have likely appreciated the wildflowers, vibrant vegetation, wildlife viewing, and open vistas that wetlands provide.
Wetlands occur primarily throughout the montane and subalpine zones of these parks. Wetland vegetation is mostly perennial grasses and sedges but there can also be a diversity of broadleaf herbs; mosses and lichens; and woody species such as willow shrubs or pine.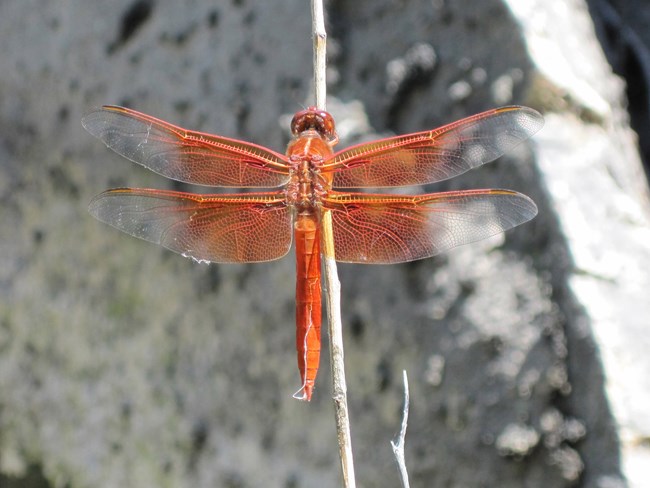 Why are wetlands important?
While wetlands occupy a small area compared to forests, they contribute tremendous value to the landscapes where they occur. Wetlands are biologically diverse, and in the Sierra Nevada they support a large number of species relative to the small portion (<10%) of the landscape they occupy.
Wetlands provide critical habitat for wildlife, play an important role in the life cycle of many invertebrate and amphibian species, and provide numerous benefits such as flood control, water and nutrient retention, and sediment storage. Wetlands also serve as destinations for many visitors who are attracted by their aesthetic qualities, and also for those traveling with packstock, who rely on meadows for forage.
To learn more about National Park Service wetlands management or monitoring programs in these parks, visit the following web pages:
Last updated: November 15, 2019