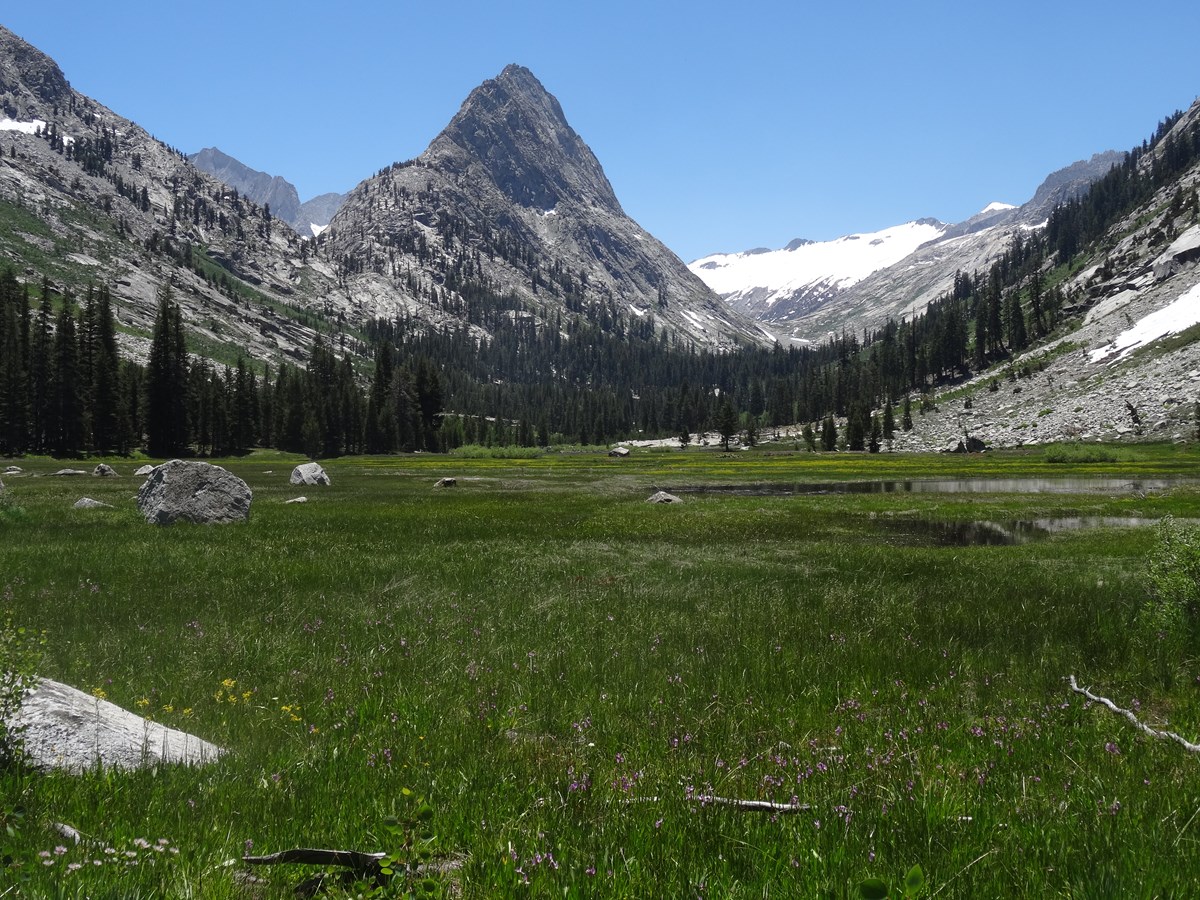 Overview
A wetland is an area of land that is saturated with water either permanently or seasonally. Wetlands are considered the most biologically diverse of all ecosystems, and in the Sierra Nevada, they support a disproportionate amount of biodiversity relative to the small portion (<10%) of the landscape they occupy. Plant life in Sierra Nevada wetlands includes sedges, grasses, mosses, shrubs, scattered trees, and numerous other moisture-loving flowering plants. Animals include frogs, toads, salamanders, birds, mammals, and invertebrates.
Wetlands provide critical habitat for a variety of wildlife, play an important role in the life cycle of many invertebrate and amphibian species, and provide a wide variety of ecosystem services such as nutrient retention, flood control, and sediment storage. Wetlands are also important aesthetic elements of Sierra Nevada landscapes and provide forage for wildlife and recreational and administrative pack stock.
Wetlands are vulnerable to a variety of stressors, from local site impacts to landscape-scale stressors. The major stressors include:
Non-native, invasive species
Air pollution from regional urban and agricultural sources
Climate change - changes in the timing and amount of snowmelt may affect water availability
Grazing - historic livestock grazing had lasting impacts on some wetlands, and current, more limited pack stock grazing can cause physical changes such as soil compaction or erosion
Wetlands provide many important ecological functions and recreational values in Sierra Nevada Network parks. This monitoring project will help managers document change in wetland condition, evaluate potential threats, identify areas of management concern, and provide a foundation for research projects.