Helicopter 552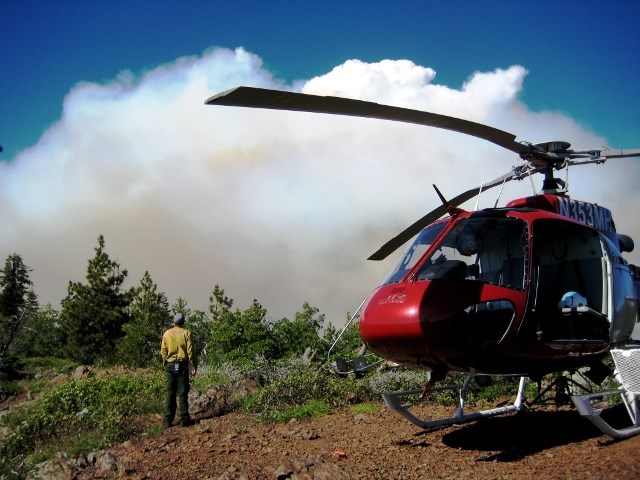 Sequoia and Kings Canyon National Parks have some of the steepest terrain found in North America. Because of this, the parks use an A Star (AS) 350 B3 helicopter to support fire as well as search and rescue missions. It is considered a high-altitude, high-performance aircraft.
The parks' Helitack crew is proficient in short haul, aerial firing, single skid, toe-in, and hover step exit/entry procedures.

For more information about working on our helitack crew, contact us.
Stats:
NWCG Type 3 Helicopter
Length: 42.45 feet (in service)
Height: 11 feet (in service)
Passengers: 5
Engine: Turbomeca Arriel 2 turbine engine
Take-off Power: 847 shp (shaft horsepower)
Weight Empty: 2,736 pounds
Standard Fuel Tank: 143 gallons
Water Bucket Capacity:144 gallons and 210 gallons
Cargo capacity extended with external cargo basket.
Last updated: November 15, 2023