Current Fires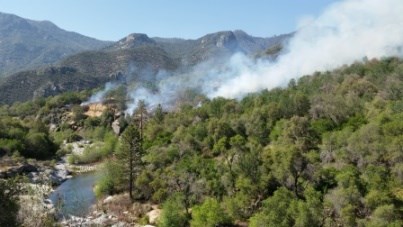 These parks have a very active fire-management program. This includes a wildland firefighting program, a prescribed-fire program, and a structural-fire program.

For the official status of any fires in the parks please visit Inciweb (short for Incident Website) at: https://inciweb.nwcg.gov/

You can narrow the view, by selecting California from the drop down menu in the upper right corner of the page.

Air quality information, including forecasts for the park
, can provide resources on how reduce exposure to
smoke
, what we do, and what the public can do.
Information E-mail List
If you would like to be added to the Fire Information Office e-mail list, be sure to include your name, e-mail address, phone number, and organization if applicable.
Subscribe Here


Last updated: July 19, 2021