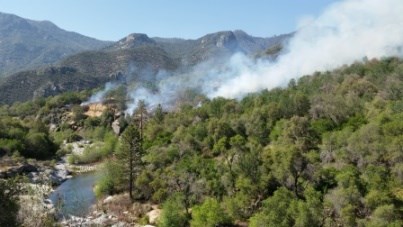 These parks have a very active fire-management program. This includes a wildland firefighting program, a prescribed-fire program, and a structural-fire program.
For the official status of any fires in the parks please visit our Inciweb page at: https://inciweb.nwcg.gov/
(
Note: Inciweb will show no listings if there are no active fires in the parks
).
Smoke Information
can provide resources on how reduce exposure to smoke, what we do, and what the public can do.