Kaweah Wildland Fire Module - Crew 91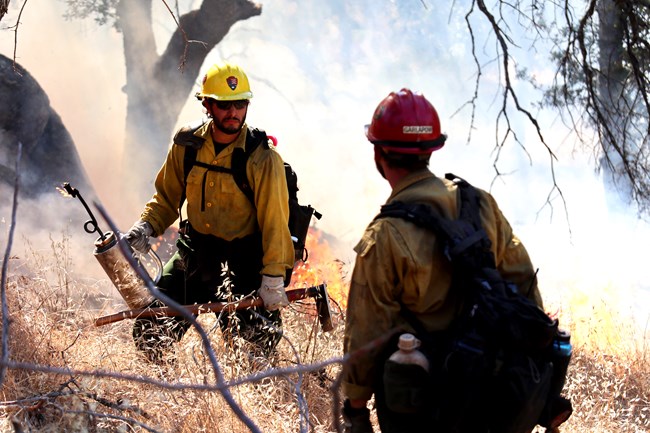 Based at Sequoia and Kings Canyon National Parks, the Kaweah Wildland Fire Module is a 10-person wildland fire crew stationed at the Hammond Fire Station in Three Rivers adjacent to Sequoia National Park.
The mission of the Wildland Fire Module (WFM) is to provide an innovative, safe, highly mobile, logistically independent, and versatile fire module with a primary commitment to maintain fire's role as a natural ecological process for wildland fire management and incident operations.
Once known as Fire Use Modules, WFMs bring ecological and technical-based expertise in support of National Park Service fire management objectives.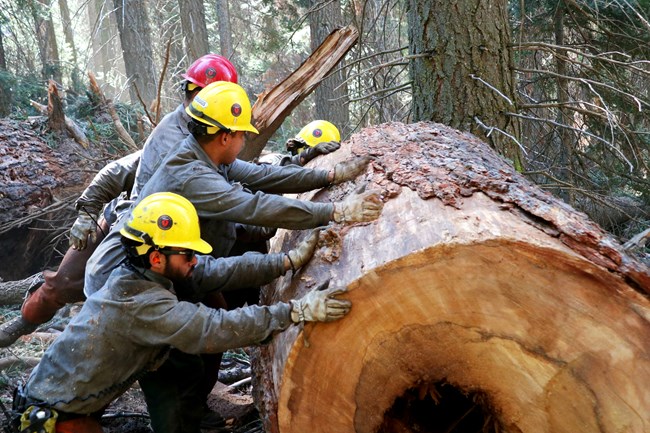 Mission goals are accomplished through the implementation of prescribed fire, managing wildfires for multiple objectives, and conducting mechanical fuels treatments. In addition to the primary mission, the module may be used for initial attack operations.
Even though the module calls Sequoia & Kings Canyon National Parks home, the Kaweah Wildland Fire Module is available to support interagency fire programs at both the regional and national levels.

For more information about the Kaweah Wildland Fire Module, please contact us via e-mail.
Last updated: October 6, 2019