Planning and the Public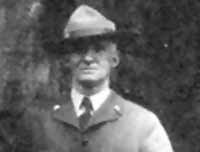 Throughout most of the decades from 1930-1960, the voice of the park concessioner, Sequoia and General Grant National Parks Company, grew stronger. During this time, there was little or no increase in power among those pushing to restore the Giant Forest. With the coming of the Yosemite Report, Hartesveldt's work, and the Leopold Report, all this changed. The restoration movement was gaining strength and it was about to officially gain a most powerful ally: the public.

The 1971 Master Plan for Sequoia and Kings Canyon National Parks called for remodeling the facilities in the Giant Forest in order to decrease human impact. These plans, along with those outlined in the Giant Forest Development Concept Plan (DCP), were released to the public at hearings in Fresno, Visalia, and Ash Mountain. The first meetings were characterized by public outcry against the National Park Service's lack of firm planning for extended public camping outside of the Giant Forest. While the citizens wanted to be sure that the number of park campsites would not decrease, the majority registered strong support for removal of development from the Giant Forest. During the next seven years, the NPS honed and tailored these plans to embrace the ecological needs of the grove and the human needs of park visitors. This process involved the work of planning contractors and professional NPS park planners, with heavy input from numerous public workshops.
Finally, in 1980, the NPS Western Regional Director authorized the final DCP, which called for removal of nearly all development in the grove and set forth management objectives for future use of the Giant Forest. After detailed analysis of several locations, including Wolverton ski area and Lodgepole, the DCP settled on the Clover Creek area for a replacement lodging facility, later named "Wuksachi Village." Nearly two decades were to elapse before large-scale removal of development from Giant Forest was initiated. During this time, the NPS was gathering funds, developing new overnight accommodations at Wuksachi Village, and fine-tuning plans for the restoration of Giant Forest. For information on planning after 1980, see the New Visitor Facilities section.
Last updated: May 16, 2016