Volunteer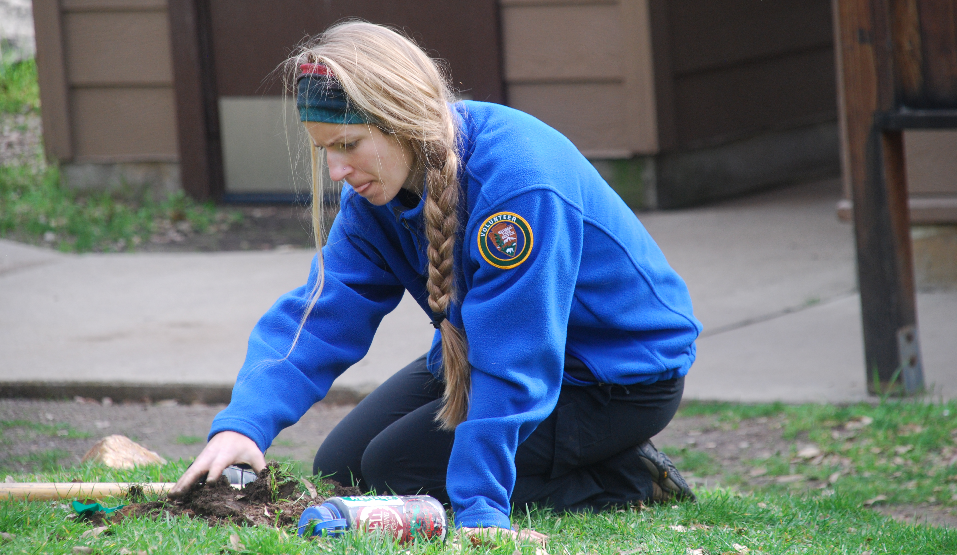 You are invited to become a steward of Sequoia and Kings Canyon National Parks! Volunteers play a major role in the stewardship of our public lands and work in almost every area of the parks. They contribute their enthusiasm, skills, and time to help preserve and protect the parks' natural and cultural resources, contribute to essential scientific research through community science, as well as assist and educate visitors. Both individuals and organized groups are welcome to volunteer, and opportunities are available for all ages and skill levels.
INDIVIDUAL VOLUNTEER OPPORTUNITIES
There are year-round opportunities, most of which are available in the high season. Your contribution of time, energy, and skills helps us protect the cultural and natural resources within the parks, and you'll go home with a sense of pride while caring for your national parks. Check out the current openings on our Individual Volunteers page.
GROUP VOLUNTEER OPPORTUNITIES
Bring your friends, family, co-workers, or any other group and join us for short or long-term projects scheduled throughout the year, with most projects taking place in the summer. During the summer months, volunteer groups can camp for no charge at the Wolverton Service Camp between Lodgepole and the Giant Forest. Groups with volunteers of all ages are encouraged and welcome to participate. See our Group Volunteers page for more information.
VOLUNTEER OPPORTUNITIES WITH OTHER AGENCIES THAT DO WORK IN NATIONAL PARKS
Want to do seasonal or year-long volunteer work? Many agencies provide opportunities that can include working in National Parks.
Contact us!
You can call the volunteer program at (559) 565-4287 or
email us.


Last updated: April 20, 2023