People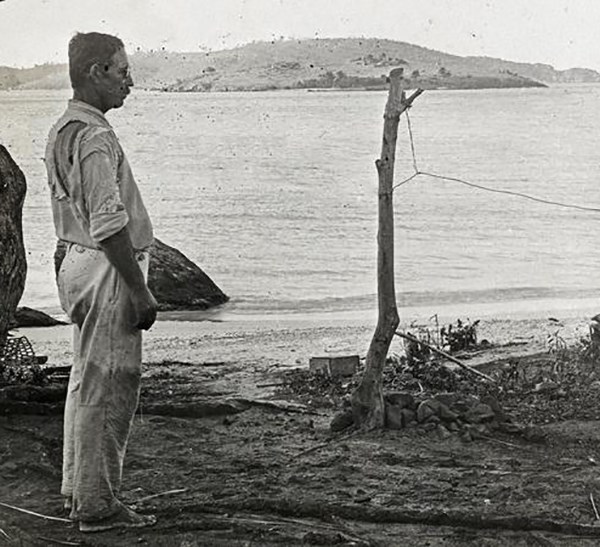 Gudmund Hatt
Gudmund Hatt (1884-1960) was an archeologist and cultural geographer. From 1919 to 1929, he was an inspector at the Danish National Museum, and then went on to be a professor of cultural geography at the University of Copenhagen until 1947. He studied ethnography at Harvard University from 1906-1907.
From 1922 through 1923, archeologist Gudmund Hatt of the Danish National Museum, Copenhagen, conducted an archeological survey of the Virgin Islands. While he visited several sites on both St. Thomas and St. John, he spent most of his time on St. Croix. Hatt conducted excavations at 14 sites on the island, and he was one of the first archeologists to comment on the distribution of Amerindian sites across St. Croix, and note the significance of their location regarding the local environment and the types of soil present.
Island residents directed Hatt to Salt River, where he conducted extensive excavations at Salt River Point, today known as the Columbus Landing Site.
Hatt surveyed six blocks that were to be excavated, lettered A, B, C, E, F, and G. The blocks were subdivided into 2 meter (m) by 2 m (roughly 6 x 6 feet) units that were excavated in 25 or 30 centimeter levels. Near the southwestern corner of Block A, a row of nine large stone slabs was encountered, the first
batey
(ball court) discovered in the Virgin Islands. The row measured roughly 8 m (26 feet) long and 0.5 m high. Four of the slabs had carvings in styles found throughout the Greater Antilles, resembling petroglyphs from lowland Amazonia, Surinam, the Guianas, and the Orinoco basin. Images depicted in these carvings include the "wrapped ancestor," the "Frog Woman" (the
cemi Attabeira
), and several human faces, both plain with ornamentation (possibly headdresses).
Based largely on his work conducted at Salt River, Hatt established the first prehistoric chronology for St. Croix and the Virgin Islands which has largely remained intact.
All of the artifacts, including the ballcourt stones, were taken to Denmark.


Last updated: September 5, 2017