Things To Know Before You Come

TICKS / LYME DISEASE AWARENESS
Saratoga National Historical Park, like much of the northeast, has experienced increased tick activity.
You can minimize your chances of exposure by following a few simple steps:
—stay toward the center of trails and away from brush and unmowed grass;
—tuck pant legs inside socks;
—wear light-colored clothing (makes spotting ticks easier);
—use insect repellant.
Be sure to check yourself, and your pets, for ticks. Contact your health care provider if you find any attached to you.
TOUR TIME INFO
Battlefield:
Visitor Center takes about one hour.

Battlefield tour road drive time is about 30 minutes, with no stops.
-Average tour time with a short stop at each of 10 wayside exhibit stops along the road is about 1½ to 2 hours.
-An abbreviated tour, using only 4 of the tour road stops, takes about one hour.
Schuyler House:
Tours take about 45 minutes. Tours limited to 12-15 people per tour. Larger groups, please call in advance: 518-664-9821 ext. 2985
Saratoga Monument:
Climbing to and from the top of the Monument, and the brief Ranger presentation on the Monument, takes about 30 minutes.
Victory Woods:
-Walking to Victory Woods from behind Saratoga Monument takes about 10-15 minutes. The ½-mile trail through Victory Woods takes an additional 30+ minutes.
-A small parking area at the end of Monument Drive, in Schuylerville, allows visitors to start right in hiking the ½-mile Victory Woods trail.
NOTE: drive time between the Battlefield and Schuyler House, Saratoga Monument, or Victory Woods is about 15 minutes.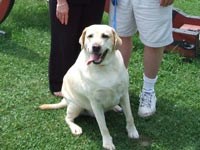 PETS at the Park
"Woof!"
"Woof, woof, bark!"
"Sniff, sniff, squat."
"Bark, sniff, woof!"
Translations:
1) "YES!" in response to the question, "Are dogs allowed in the park?"
While they are allowed in the park, only certified help animals are allowed in park buildings.
2) "Please keep me safe!" A reminder from your canine companion to keep it in control and on a leash at all times during your visit. Dogs must be on a leash, their owners must be holding the other end. It's for your pet's protection!
3) "I can't flush!" Please be considerate of other visitors and clean up after your pet. Disposable waste pickup bags are available at a few park locations, with trash cans at or very near the bag dispensers.
4) "Oooh! New people to meet!" Your pet might want to meet others, but please remember that some people may be nervous around dogs.


Last updated: December 30, 2014