100 Mile Challenge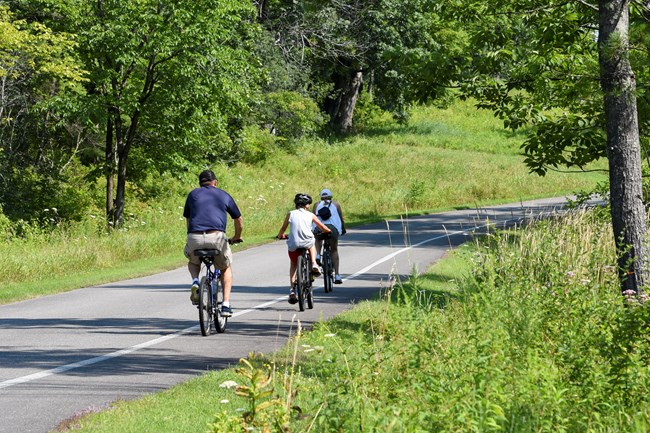 Join the National Park Service to celebrate Healthy Parks Healthy People by participating in the 100 mile challenge along the trails within Saratoga National Historical Park - participants are able to walk, hike, or bike to complete the challenge. Keep track of miles you've accumulated in the park and when you reach that magic number - 100 - you will earn a special reward that places you in that elite group of wilderness pedestrians.

To register for the challenge, e-mail us or message us on Facebook with a list of all participants (dogs included). Be sure to Follow Us and share your 100 Mile Challenge experiences using #SARA100mi or #100MileChallenge.


Logging Your Miles:
Upon registration, an activity log will be provided to you to assist with tracking your mileage. When you have reached 100 miles, e-mail us to coordinate your reward!
Join the 1,777 Club:
Just because you reached the 100 mile mark, doesn't mean you have to stop logging your miles! We're excited to announce a long term challenge for our visitors to rack up 1,777 miles here at Saratoga National Historical Park. All miles must be completed within a calendar year (you can include your 100 mile challenge numbers) and must be completed within Saratoga NHP boundaries. Any participant signing up for a 100 mile challenge will automatically be signed up for the 1,777 challenge, so make sure you log those miles! Coinciding with the 250th anniversary of the Battles of Saratoga, the deadline to reach 1,777 miles will be autumn of 2027 - more details will follow!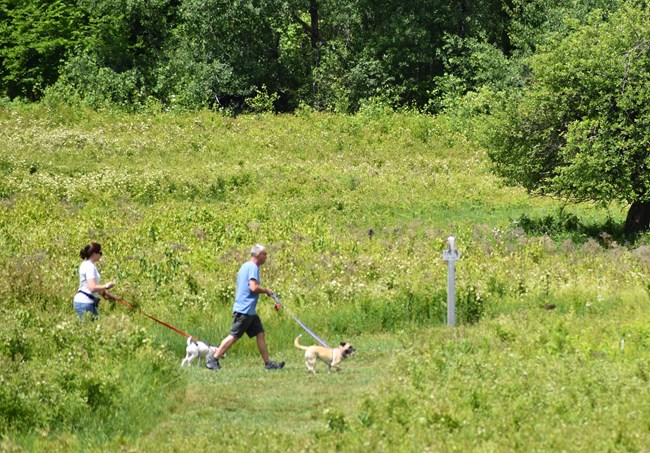 Bring Your Dog Along for the Challenge:
Dogs are great companions for enjoying the outdoors and are allowed on trails at Saratoga National Historical Park. Canine companions can participate in this challenge. To complete this challenge, each participating pet must hike 100 miles in the park with their human companion.

To register your dog, simply add your pet's name to your e-mail or message when you register for this challenge (and indicate that this is a pet). Keep track of the miles your dog hikes in the park along with your own miles. Dogs who hike 100 miles will receive a special pet award.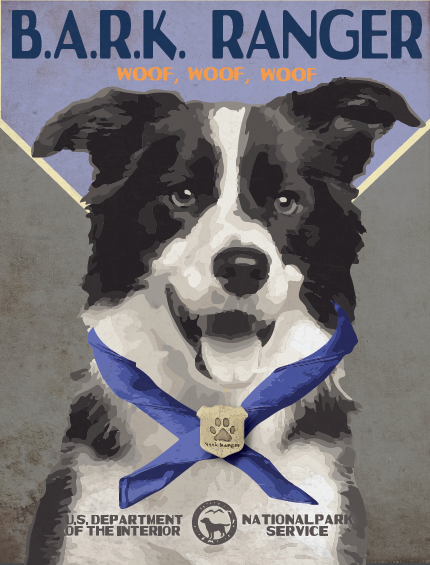 Be a B.A.R.K. Ranger
Please respect all visitors to parks and help protect site resources by following the park's pet policies. To be a good B.A.R.K. Ranger, please:
Bag your pet's waste.
It is unpleasant to encounter, degrades the park's ecosystem, and can transmit disease.
Always leash your pet.
Dogs must be kept on a leash no longer than 6 feet at all times. Leashes protect pets from becoming lost, from hazardous wildlife encounters, and from scaring or threatening wildlife. Leashes also protect other visitors who may be afraid, allergic, or who do not want a pet approaching them.
Respect wildlife.
There is no telling how a wild animal will react if approached by a dog, no matter how friendly you think your dog is. Both you and your dog should keep a safe distance from wildlife at all times.
Know where you can go.
Dogs are welcome on all trails within Saratoga NHP so long as they are properly leashed.
Unless they are a certified Service Animal, dogs are not allowed: in historic structures, the visitor center, or public ranger programs; this helps to protect historic resources, avoids potential conflicts with other animals, and respects other program participants..
Safety Tips:
Bring water for your pet to drink on your hikes. Streams may contain bacteria or parasites such as Giardia that are harmful to you and your pet.
Regularly check your dog (and yourself) for ticks: before, during, and after your walks.
Last updated: September 2, 2021