Saratoga Monument Virtual Tour part 5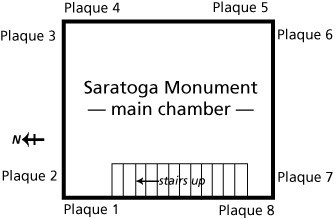 Saratoga Monument, Main Chamber (1st floor)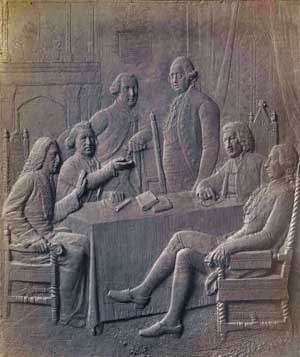 Plaque 1: King George and his Ministers
"King George and his ministers devising methods for the unjust taxation of the American colonies."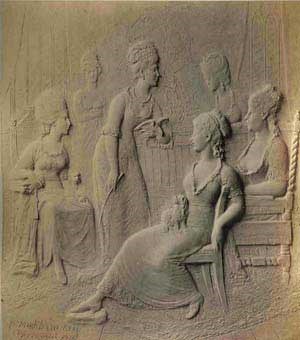 Plaque 2: Ladies of the British Court
"Idle, effeminate, sensuous, extravagant, and wasteful; demanding for their support the taxing of the colonists."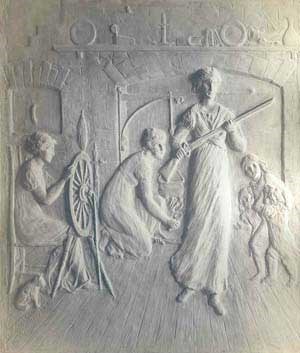 Plaque 3: Women of the Revolution
"Industrious, self-denying, frugal, clothing and feeding themselves and their families and giving aid and comfort to an army of defense."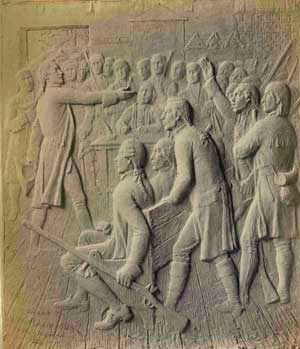 Plaque 4: The Town Meeting
"The people instituting the means of self-government for the protection of their natural rights."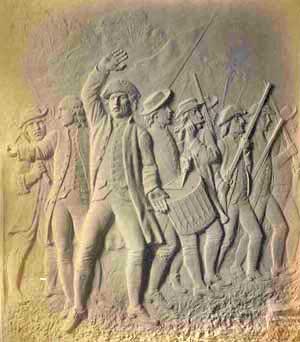 Plaque 5:
"The rally of the people for the defense of their just rights which resulted in the establishment of popular government."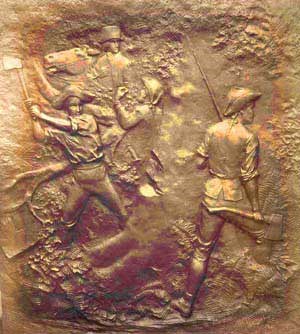 Plaque 6:
"General Schuyler felling trees to obstruct the march of the British Army"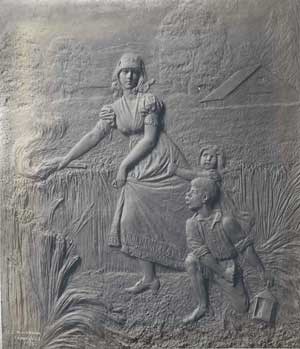 Plaque 7:
"Mrs. General Schuyler setting fire to her wheat fields to prevent its use by the enemy"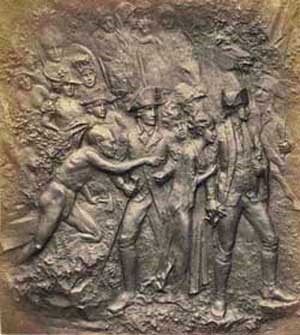 Plaque 8:
"Wives of the British Officers accompanying the army in its march through the wilderness"
Last updated: February 26, 2015