Our Partners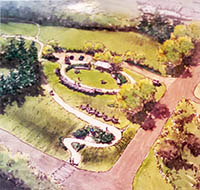 Saratoga Surrender Site
Friends of Saratoga Battlefield and Leadership Saratoga are fine-tuning the site development plan, starting to seek out in-kind services and working with park staff to select an archeological team for site investigation and compliance when the ground thaws. The "Membership Agreement" between the Friends of Saratoga Battlefield, Hudson Hoosic Partnership and Open Space Institute is being finalized to document site development and insurance needs.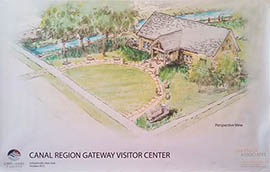 Champlain Canal Regional Visitor Center
We have been calling it the "Schuylerville Visitor Center", but it's formal name will be determined soon, as many efforts to move this project forward are taking shape. Saratoga Associates has been awarded the Design and Construction Oversight Contract - they provided the initial concept design to Lakes to Locks Passage in 2012.
Partners on this project include: Hudson Hoosic Partnership, Friends of Saratoga Battlefield, Lakes to Locks Passage, Saratoga National Historical Park, Town of Saratoga, Canal Corporation, NYS Department of Environmental Conservation and NYS Office of Parks, Recreation and Historic Preservation.


Last updated: May 24, 2015