News Release
News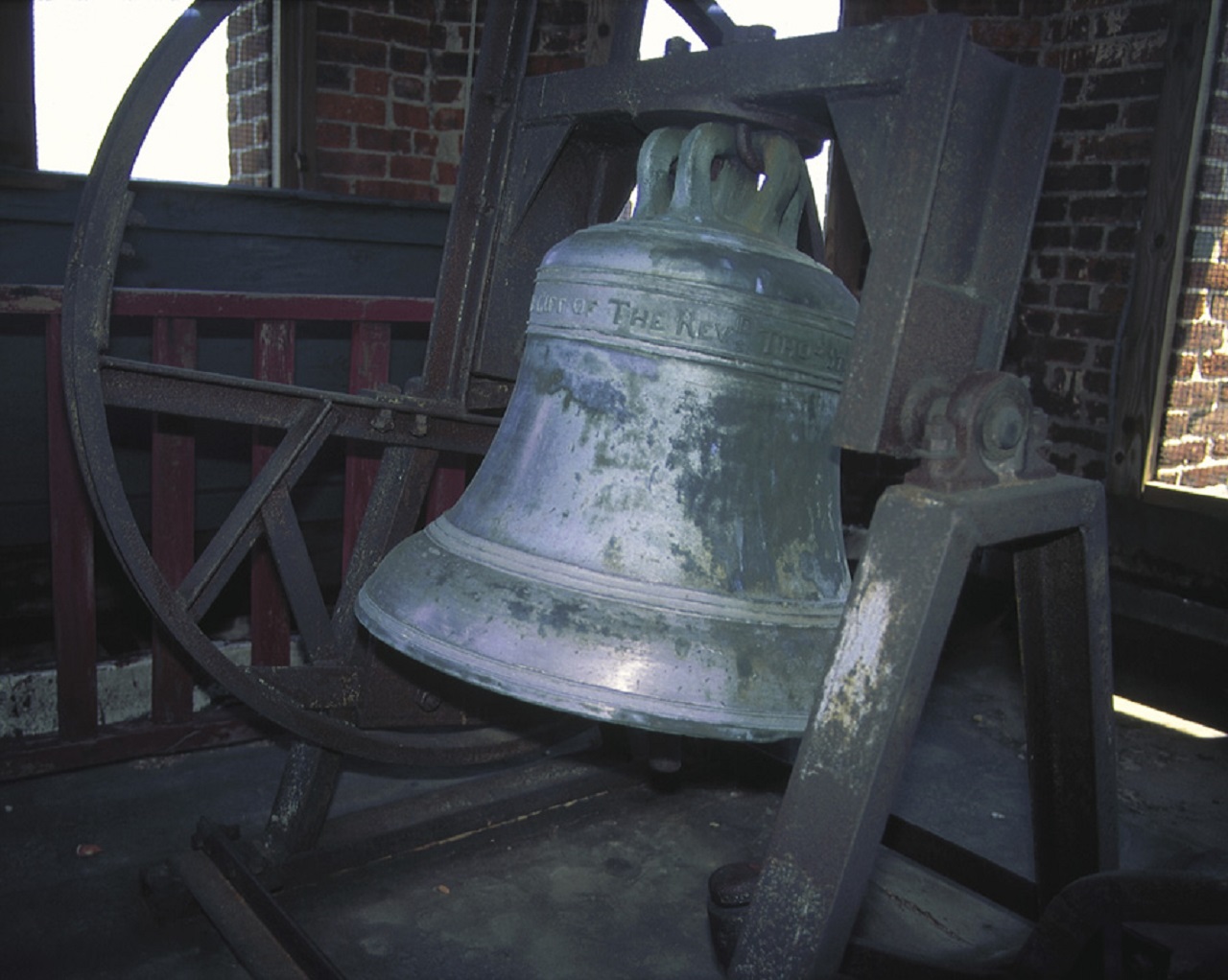 News Release Date:
April 6, 2018
Contact: David Osborn, (914) 667-4116
The historic bell at St. Paul's Church National Historic Site tolled 39 times at 7:01 PM on Wednesday evening April 4, part of a nationwide commemoration of the 50th anniversary of the assassination of the Rev. Dr. Martin Luther King., Jr. The civil rights leader and Nobel Peace Prize winner was 39-years-old when he was shot and killed at a hotel in Memphis, Tennessee on April 4, 1968.
The small bronze bell located in the St. Paul's steeple, one of the older functioning bells in the country, was constructed in 1758, at the same London foundry as the Liberty Bell.  It would have been rung in the 1760s on June 4, the birthday of King George III of England, and now tolls 13 times to commemorate independence on July 4th.  It also rang out at some of the milestones of American history  --  Union victories during the Civil War; the assassination of President Abraham Lincoln in 1865; the armistice ending World War I on November 11, 1918; Charles Lindbergh's famous trans-Atlantic flight to Paris in 1927, and the President John F. Kennedy assassination of 1963. 
 On April 4, the bell was rung by St. Paul's site manager David Osborn, and the historic sounds were recorded by Stefano Guida, who has been a St. Paul's volunteer since 2013. Mr. Guida's video of the bell tolling can be viewed on the St. Paul's Church website's
Multimedia Presentations
page