OUTDOORS Goes Digital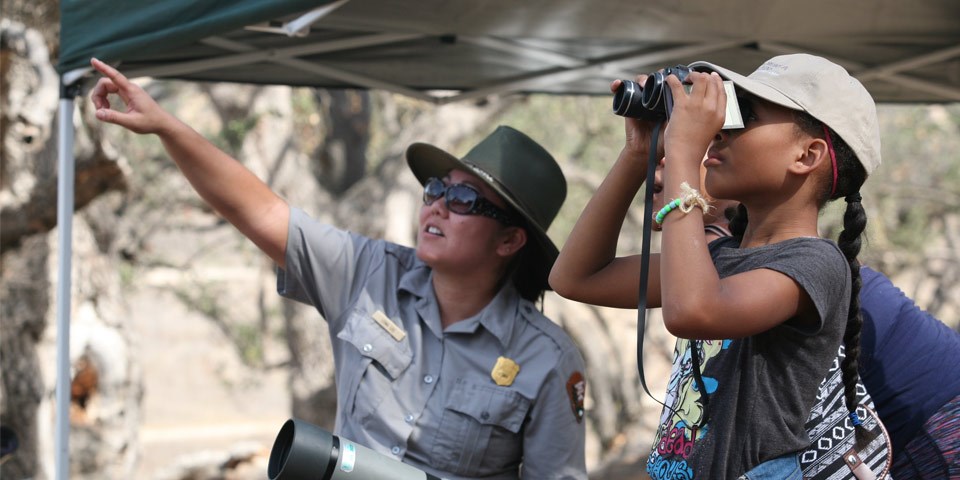 As of July 1, 2016 the OUTDOORS will officially transition from a print publication to a dynamic and searchable web-based calendar, as well as a monthly electronic newsletter. The Spring 2016 issue of OUTDOORS will be the last issue in its current print format. Fans will be able to access the new calendar and sign up for the e-newsletter through The Santa Monica Mountains Fund.
Why are you moving from print to digital?
The print publication has been a valuable and successful tool for communicating our events and programming for many years. However, our distribution and content was limited by printing costs, and our flexibility for programming was restricted by printing timeframes.
Also, with the proliferation of smartphones and social media, people are interacting with the park in much different ways than they were even 10 years ago. With millions of people visiting our website each year and tens of thousands of Facebook, Twitter, and Instagram followers, we know that more people are accessing information online than ever before. To keep up with the needs of today's park visitors and communities and to allocate our resources in a more efficient and environmentally conscious manner, we have decided to transition to a dynamic and searchable digital calendar format. All of the same information, partner contributions, and stunning photographs will be carried over, but in a format that can be searched and be accessed on mobile devices anytime, anywhere. Event e-newsletters will be delivered to email boxes each month and targeted print materials will be developed to promote programming throughout the year.
How can I gain the same information that was in the print version of The Outdoors?
Here are a few ways to get the same great OUTDOORS content—and more:
1) Go to www.samofund.org/calendar, which goes live in June. It will be a comprehensive and searchable listing of events in the park, hosted by our park partner The Santa Monica Mountains Fund. You can search by date, location, event type, audience, and more. The National Park Service also offers fantastic websites with maps and tips for your visit: Santa Monica Mountains National Recreation Area: www.nps.gov/samo
2) Subscribe to the Santa Monica Mountains Fund's free events e-newsletter, The (digital) OUTDOORS, featuring can't-miss events, stunning photos, and opportunities to get involved.
3) Stay in the loop by following us on social media: Santa Monica Mountains National Recreation Area
Santa Monica Mountains Fund
4) Become a member of The Santa Monica Mountains Fund!
I'm a park partner and have a great event I'd like to add to the online calendar. How do I add it?
We welcome our partners to join us in the new digital Outdoors. All partners who contributed to the print Outdoors will receive instructions for how to submit programs and events in the new calendar. We are currently developing our step-by-step guide for submission, so keep an eye out for these in April. We will no longer have a quarterly deadline for submissions as programs and events can be added at any time! If you'd like more information about how to submit, please contact us.
Last updated: November 30, 2017