Map and Information: Leo Carrillo State Park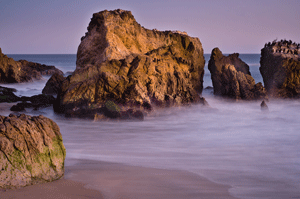 Covering a two and a half miles of rugged shore and beach, this park has opportunities for swimming, surfing, windsurfing, and surf fishing. Beachgoers will enjoy exploring the tidal pools and coastal caves for varieties of sea stars, anemones, mussels, crabs and other tidepool creatures. The popular surrounding camp sites are shaded by region-specific Sycamore trees. Beginner hikers can enjoy wildlife and breathtaking views, including the Islands, on the 7 miles of trails. The Park was named after Leo Carrillo, a popular Broadway, film, radio and TV performer who also served on the California State Park and Recreation Commission. One of his more recognizable roles was the comic sidekick in the television series "The Cisco Kid." Leo Carrillo was instrumental in the state's acquisition of much of the property between Malibu Lagoon and Point Mugu, including the area named after him.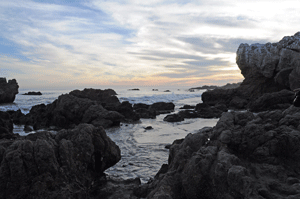 Fee may be collected for entry.
Fee required for camping.
Directions
35000 West Pacific Coast Highway, Malibu, CA 90265
Main Entrance and Campground: Pacific Coast Hwy at Mulholland Highway.
Nicholas Flat Trailhead: From Pacific Coast Hwy, turn north on Decker Road. Travel about 2 miles and turn left on Decker School Road (not Decker School Lane). Follow road to the end.
Last updated: January 5, 2022