Map and Site Information: Upper Las Virgenes Canyon Open Space Preserve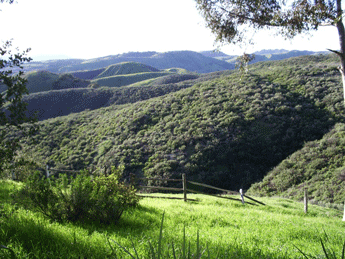 Formerly the Ahmanson Ranch, this 2,983 acres of open space nestled on Western edge of the San Fernando Valley became public parkland in 2003. Contiguous with and accessed from the existing 2,650-acre Upper Las Virgenes Open Space Park, the park offers an extensive trail system for hikers, mountain bikers and equestrians and features rolling hills studded with valley oaks, sycamore-lined canyon bottoms and vistas of unspoiled California landscapes. The huge parkland is part of a critical ecological linkage and wildlife corridor between the Santa Monica Mountains and the ranges to the north. The property has a long history of filming that continues today. The historic ranch house is available for weddings and other special events by permit.
Access to the park is at the Victory Trailhead at the western terminus of Victory Boulevard in West Hills, at the Upper Las Virgenes Canyon Trailhead at the northern end of Las Virgenes Canyon Road in Calabasas, and through trails headed east on the National Park Service land at Cheesebro Canyon.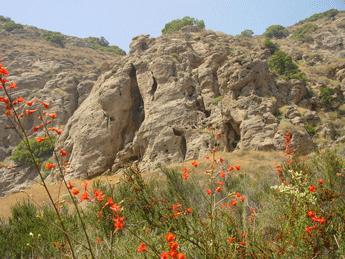 Fee may be collected for entry.
Directions
Ventura Fwy (101) exit Valley Circle Blvd. Go north 2 miles and turn left on Victory Blvd. Park entrance is 0.75 mile at the end of the road.
Last updated: January 5, 2022