Mountain Biking in the Park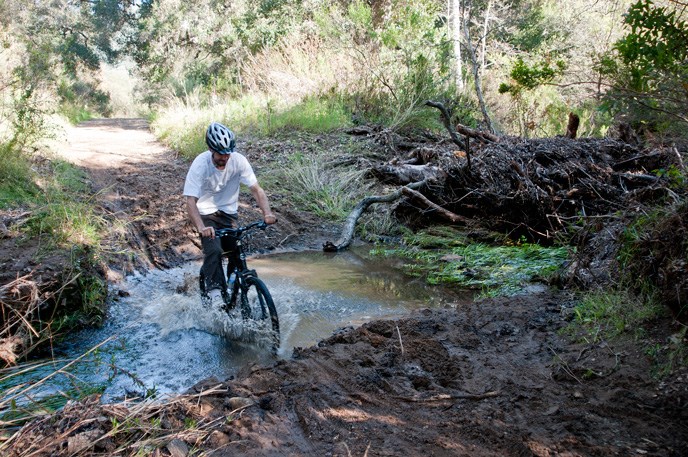 The mountain bike trails traversing the Santa Monica Mountains weave through diverse terrain. From ridgetops to canyon floors, there are many opportunities for a great ride. Challenge yourself with an exhausting ascent that yields rewarding ocean views, or leisurely pedal along an oak-shaded stream. On any trek, always ride safely and responsibly, and with minimal impact to the land.
Download a copy of the Mountain Biking Brochure (PDF).
E-Bikes and Pedal-Assist Bikes - Not allowed On Any Trail
By federal law, E-bikes and pedal-assist bikes are classified as motorized vehicles. Motorized vehicles are not allowed on any National Park Service Trail in the Santa Monica Mountains National Recreation Area. National Park Service property often connects to other state and local agency public land. Please check with those agencies to see what their current regulations are on E-bikes and Pedal-Assist Bikes.
Don't Forget
• Plan your trip carefully. Prepare to be self-sufficient at all times.
• Know your ability, equipment and the area where you will ride.
• Keep your bicycle in good condition. Carry tools for minor repairs.
• Know local rules and park regulations. Be aware of the bicycle provisions of the California Vehicle Code.


Last updated: April 16, 2018