Map and Site Information: Baldwin Hills Scenic Overlook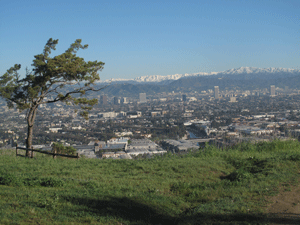 Discover gorgeous views of Los Angeles from the 511 ft. peak of the scenic overlook, operated by California State Parks. Trails, just under a mile in length, are available for intermediate and experienced hikers. Be on the lookout for wildlife, such as grey fox, and seasonal wildflowers like the California Aster and Popcorn flowers. Visitors can take advantage of the restored nature area and the state of the art visitor center.
″Park Hours: Open daily from 8am-Sunset.
″Parking is available at the top of the hill near the visitor center for $6.

Last updated: January 13, 2022