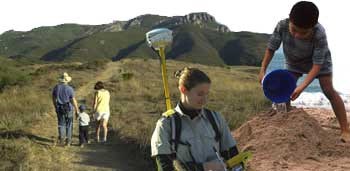 The Santa Monica Mountains are considered by some to be one of the most filmed and photographed mountain ranges in the world. You may have seen them on screen and not even known it.
Movies, television, and even commercials are filmed at various park sites year-round.
Places like Paramount Ranch, Mugu Rock, and Malibu Creek State Park have played Colorado, the coast of Europe. and even Korea.
Enjoy the movies below to get a taste of what brings these mountains from set to screen.
Santa Monica Mountains
National Recreation Area:
Mountains, Movies and Magic Video
Explore the Santa Monica Mountains on this Discovery Channel production that looks at the natural and cultural history of the mountains. It also provides insight into the founding of the recreation area.