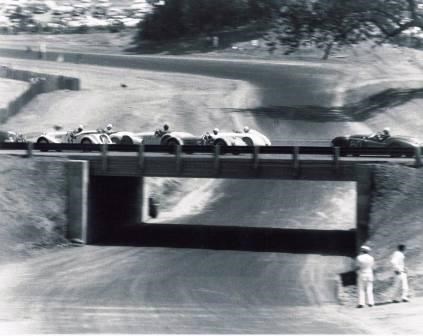 It's not very often suggested, let alone ever, that traveling on a racetrack for non-racing purposes is a great idea. Think about how bizarre this conversation is:
"Hey Ranger! Where can I go hiking, biking, or horseback riding?"
"Hmm…how about that racetrack over there."
"Whhaaaa? Are you crazy?"
Last post, I asked you to think about what makes a place significant to a state or a nation. We together determined that it is many factors and it's up to you to decide which ones matter the most to you.
Yet, it is also what enhances those factors. It's the stories that are hidden under the beaten track that make you say, "Whoa! I didn't know that."
As we travel the Backbone Trail, we are traveling in more time-honored park methods. Hiking, biking, horseback riding - and it is what we commonly see.